Dance
State Street Ballet's Summer Intensive Performance, Friday, July 17
Young Dancers Demonstrate Versatility in UCSB Show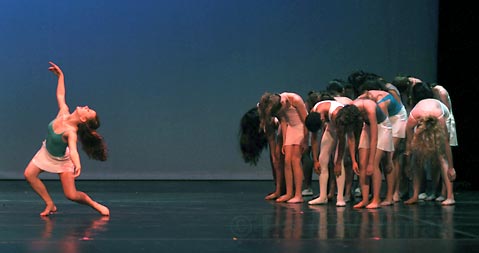 In the 21st century, there's a lot of talk about diversity: We're told to seek ethnic diversity in the workplace, to diversify our stock portfolios, and to protect biological diversity. In the performing arts as in so many industries, diversity has become an essential survival skill; if you can't do it all, you can't find a job.
No surprise, then, that business-savvy Rodney Gustafson, director of State Street Ballet (SSB), is finding new ways to diversify, including in this year's Summer Intensive program for young dancers. The program's culminating performance last Friday at UCSB's Lotte Lehmann Concert Hall emphasized stylistic versatility, featuring everything from a classical Petipa pas de deux in toe shoes and tutus to modern dance performed in bare feet and jeans and accompanied by live percussion.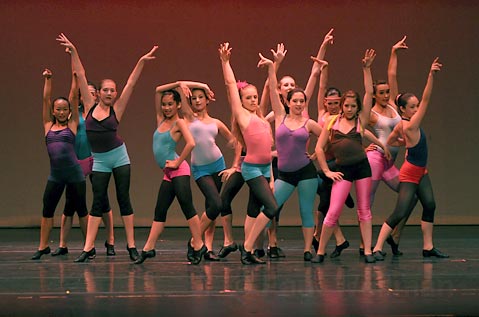 The majority of the 45 dancers aged 12-21 who took part in this year's program came from out of town. From their base at SSB's spacious new studio at the corner of Las Positas Road and the 101, they took part in technique classes and rehearsals, 9 a.m.-5 p.m., Monday-Friday. The full and varied show they put together during the course of just one month was testament to the rigor of the program, and to the commitment of the directors to give these young dancers a taste of what's required of today's professionals.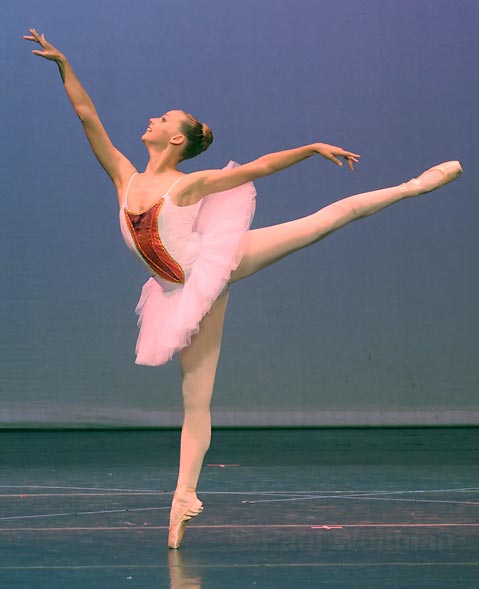 The show opened with scenes from Paquita. SSB Ballet Mistress Maria Fliagina staged this impressive collection of solos, duets, trios, and group numbers, including the charming, folkdance-inspired "Mazurka." After this foray into 19th-century classical ballet came "Disco Fever," a hot pink spandex and shoulder shimmying number choreographed by SSB company member Alyson Mattoon.
Guest choreographer Brooke Melton contributed two pieces to the program. In "Dust," the dancers wore their feet bare and their hair loose and got friendly with the floor-an essential skill for contemporary dancers. UCSB faculty member Nancy Colahan choreographed "Summer Phases/Red," in which Nate Keezer played drums onstage while barefoot dancers in jeans and tank tops undulated their arms and torsos and moved in waves, pulsing and flowing in rhythm with the beat.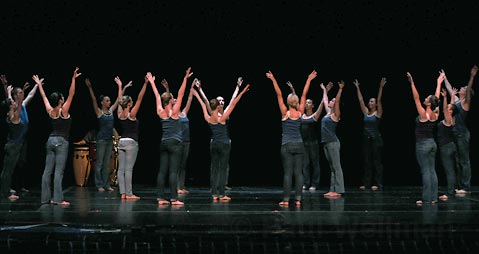 Summer Intensive co-director Richard Dickinson offered up a "Mid-Summer Scherzo," complete with long, romantic tutus and colored satin sashes, and also choreographed "Po»mes," short, sweet verses set to vocal music by Maurice Ravel and Jean Fran§aix and performed by the program's youngest dancers. The older dancers got the final word in "Bajofondo," Gustafson's playful, retro number set to a down-tempo remix of Dinah Washington. If any of these young dancers came into the program with nothing but classical ballet experience, they came out with the makings of a complete skill set: the envy of any 21st-century artist.