Arts & Entertainment
Lyle Lovett Brings Large Band to the Bowl
The Singer/Songwriter Plays with Opener Madeleine Peyroux This Sunday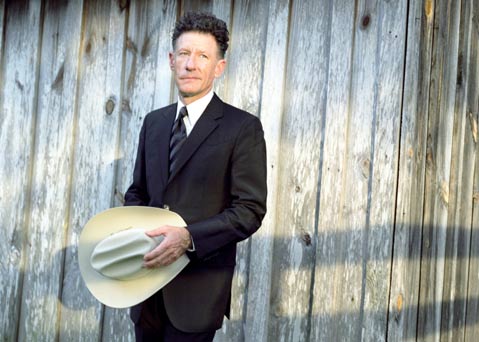 After nearly 30 years as an established and respected musician, Lyle Lovett can pretty much call his band whatever he wants. And perhaps because Lovett has always loved a good joke, whether in song or on the big screen, he's done just that with his longtime crew of backing musicians. This Sunday, August 9, Lovett and his Large Band return to Santa Barbara for a stop at the Bowl. Opener and fellow vocal powerhouse Madeleine Peyroux is also along for the ride, promising an evening of moving, poignant, and resonating tunes from all over the musical spectrum.
Currently touring in support of 2007's It's Not Big It's Large, Lovett and his Large Band are out to prove once and for all that a big band can do more than play big-band music. As a member of the Lost Highway Records family (home to folks like Ryan Adams, Willie Nelson, and Lucinda Williams), Lovett will undoubtedly stack Sunday's set list with plenty of the alt-country he's known for ("Cowboy Man," "South Texas Girl," and his 1989 cover of Tammy Wynette's "Stand By Your Man"). But don't think the fun stops there.
"We've always done arrangements that border on blues music, that border on jazz arrangements, that border on what folks might think of as 'big band,' but we don't really play big-band music," Lovett asserted in an interview following the release of It's Not Big It's Large.
And with friends as musically diverse as jazz extraordinaire Bela Fleck, bluegrass maestro Sam Bush, and country heavyweight Jerry Douglas at his side for the album's recording, it's no wonder people have such a hard time pinning him down. The resulting record is a stunning collection of heavy instrumentation, meticulous orchestration, and the deeply personal lyricism that Lovett long ago made his calling card. It's also the type of album that just begs to be played live. Case in point: "Tickle Toe," which sounds, well, like a really big band doing something slightly left of the Swing Era center.
For tickets and information about Lovett's Sunday night performance, call 962-7411 or visit sbbowl.com