Arts & Entertainment
The Grownup's Guide to Indie Rock
D.J. Palladino Uncovers a Generation of Music
Warning: The following article is not suitable for young adults, particularly those between the ages of 19 and 22. If you read this, you will likely just get mad at an old dude's lame and bizarrely subjective opinions-and you probably know about a million better bands than he does anyway. But if you do read it, please email the author with the names of said bands. That way he can continue on in this grand delusion he is about to unveil.
There's only one viable avant-garde art form nowadays, and it's called indie rock. Think about it: Experimental film is waning; painting and sculpture routinely are borrowing from traditions. I'd guess that about 20 people seriously listen to serious music. And poetry is, well, mostly about poetry. But millions of young people like indie rock-they even buy it on vinyl-and I bet if older people gave it a spin, they'd probably like it, too. I say this mostly because this brave new world of rock can seem at first listen almost shockingly retro, drawing from obvious 1960s influences that hang thicker in the air than patchouli oil on a Deadhead. But that's just a first impression.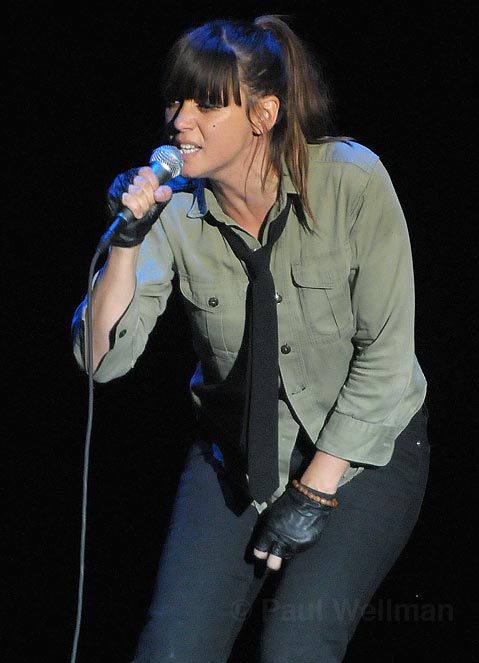 Indeed, my own intro to indie music felt like a 500-microgram nostalgia trip-and I'm 57. That was four summers ago in Los Angeles. Though the indie phenomenon was alive back then, thanks to giant festivals like Coachella and Bonnaroo, my conversion happened at Arthurfest on a slow-traffic Sunday in early September at Barnsdall Art Park just below the Hollywood sign. Three stages were surrounded by hipsters, and for a short while I actually hung out with Devendra Banhart, the Bob Dylan heir apparent of this age. Banhart recorded his first work on a phone message machine, then a well-kept secret of the young, though he briefly became a media darling thanks to a link to Lindsay Lohan and a profile in the bible of rock, Rolling Stone.
Banhart and I exchanged bitty pleasantries, watching people stream by, me silently recalling the lyrics to The Byrds' "Renaissance Fair." Pot smoke wafted through the air, arts and crafts booths abounded, and before the day ended, I heard sets from the Stones-like Spoon, the Beatles-ish Olivia Tremor Control, the Hendrix-style guitar scream of Comets on Fire, and Banhart with his Grateful Dead-ish band Vetiver. Cat Power played, head buried in piano, surrounded by adoring young women and looking like Laura Nyro. I saw a boy in bell-bottomed jeans, Army fatigue jacket, desert boots, and long scraggly hair, with a cigarette jutting from the corner of his mouth. This was not the paisley shirt, Nehru jacket of '60s fashion copping; this is what real kids in the day actually wore. A nearby woman sported long hair slightly ratted on the top and a low-yoked peasant dress; a Grace Slick reincarnate. The show's headliner was Yoko Ono.
Days later, the New York Times dubbed the scene The Summer of Love 2.0. Vetiver, Banhart, the elfin Joanna Newsom (second cousin to Mayor Gavin, and the Joan to Devendra's Bob), and bands like Espers, according to the Times reporter, were members of a youth movement known as freak folk. Cool, though the phrase proved a non-starter. It seemed something was happening, even if the Times didn't know what to call it.
Up from Underground
The festival I attended was "curated" by Jay Babcock, editor of Arthur, a free bimonthly Los Angeles mag that has since relocated to N.Y. It's a little New Age, anti-war, and enviro- and vegan-friendly contemporary counterculture rag that peacefully believes in such presumably lost causes as the efficacy of LSD. Babcock, once called the Diaghilev of rock culture for his unrelenting championing of all-age venues, nonetheless says the sound he supports is still new music. "We're always interested in the underground," he claimed. "There are these long moments of music and then the exciting ruptures. This is happening now. Where they go with the sounds is what's innovative."
If you've never heard indie rock, much less the musicians just mentioned, don't blame yourself too much. It doesn't figure into Santa Barbara radio. Even the youth-marketed KJEE plays few truly indie groups until they crossover into hit markets. KCSB plays more, but the shows are spread out over an irregular schedule. There was a time at the perfectly named Hard to Find Showspace (tiny, righteous, and now defunct) in Goleta when cool oddities like Tilly & the Wall performed for packed houses of 40 people. SOhO holds the champion ring so far, booking shows from TV on the Radio, Cat Power, and A.C. Newman. The only Bowl shows that could be dubbed "indie" were The Shins and Wilco, who are more like the movement's godfathers. There are signs that this is finally changing, though. Fleet Foxes played UCSB, Menomena and No Age were at Velvet Jones and Biko House, the only long-term avant-garde venue still percolating in Isla Vista. And the Bowl just announced a late-October stop for Monsters of Folk, featuring Jim James, Mike Mogis, Conor Oberst, and M. Ward.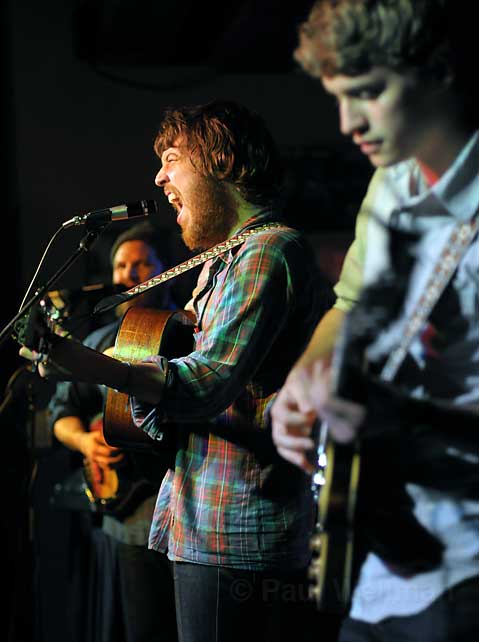 Indie music rose during the great rock famine that stretched between Nirvana's demise and the sudden explosion of garage bands like The Hives, The Vines, and the White Stripes. It wasn't absolutely regional, though Portland, Montreal, Brooklyn, and Baltimore seem to have the hottest beds.
Indie clearly has its roots entwined with the Do It Yourself (DIY) punk ethic of the 1970s and '80s, developed in small clubs and on independent labels (hence the term). Its musicians hate critic-coined labels, but the evolutionary climb is still clear: punk, new wave, post-punk, grunge, alternative, and now indie. They all function as names for the outsider music that defines the rebelliously brainy youth culture of the time, yet indie has a distinguishable style and feel.
"You know, I couldn't really put my finger on what it is," said Anna Zamir, who once booked acts for SOhO. "But I know it when I hear it." New Yorker writer Sasha Frere-Jones declared that it's "an aesthetic description and no longer has anything to do with labels." If it rocks and has a hip or literary intelligence, then chances are it's indie. For some reason, there's often a banjo involved, though big, power-pop groups like the Decemberists (death-obsessed art rock) and Of Montreal (quirky mop-top psychedelia) flourish. The Shins are perfectly beautiful, quirky, and hard-rocking, but since their big break by way of the film Garden State, they've also been accused of selling out. Likewise, the Decemberists angered fans by signing a big-label contract.
The spectrum spans from safe pop bands like Death Cab for Cutie and Rilo Kiley to demonstrably scary reclusive geniuses like Jeff Mangum of Neutral Milk Hotel, but weirdness most often trumps more normal pop modes. Tilly & the Wall play upbeat girl rock and feature a tap-dancing percussionist. The Books make records like assemblage pioneer Joseph Cornell makes art, creating detailed literary sound collages. Brother-and-sister duos are oddly huge (i.e. The Fiery Furnaces and The Magic Numbers), and truly avant-garde bands like Animal Collective, The Unicorns, and Grizzly Bear seem to owe debts to The Beach Boys' Brian Wilson, but also love fuzzy song structures and epic multi-instrumental builds. A new attraction to '70s metal music seems to be brewing in bands like Black Mountain. And the separation between indie and just smart pop is fine: Broken Social Scene is in the flock, but Bloc Party falls just slightly outside. Superficially similar, the distinction is nonetheless clear.
It also has a look: bedhead, or maybe early British-invasion band hairdos, tees, and dorky perma-prest pants prevail as the uniform, though the musical modes are strangely varied. Its movie star avatars are Zooey Deschanel and Jason Schwartzman.
I saw Arcade Fire at L.A.'s Troubadour for $15 four years ago, practically standing in the band's lap, with Beck staring open-mouthed next to me.
What's maybe best about indie rock is its bargain-basement passions: An "expensive" ticket goes for $20. Even here in town, a show like the recent A.C. Newman appearance at SOhO was $12. Pittsburgh's Black Moth Super Rainbow charged producers $300 to play I.V. Theater just two years ago. Thus, a turnout of more than 50 kids can be considered a successful show. Beach House played at Muddy Waters, pushing the place to its structural limits with around a hundred kids. Though SOhO's Zamir said it was a nerve-wracking risk to book some of these bands-she dreamed of bringing Animal Collective-she also admitted that all the bands came close to selling out the 300-capacity venue. I saw Arcade Fire at L.A.'s Troubadour for $15 four years ago, practically standing in the band's lap, with Beck staring open-mouthed next to me. It was the kind of transcendent experience live rock promises but can't deliver reliably when the players are millionaires performing in arenas.
Yesterday, Today, and Tomorrow
Much of my pleasure came from the surprising connection this new music had to the stuff I loved when I was a kid. Most of my friends are stuck in the 1960s, their formative years, but who can blame them? The long feedback howling in songs like "Omaha" by Moby Grape were screams against our parents' bland lives; they gave us hope that music could reorder the world. When that music died, many of my generation failed to find the same spirit even in the simplistic delights of punk rebellion. All I can say is my musical tastes are much like my working habits, which might charitably be considered ADHD.
Mere days after my Arthurfest experience, on vacation outside South Portland, Maine, my son put a CD into our rented car's player and said, "You should hear this, Dad." The disc featured a guitarist who played folky meandering lines somewhere between The Doors' Robby Krieger and Ravi Shankar; fascinating, familiar, yet inventive and occasionally disrupted by industrial noise. It was new music from a band called Six Organs of Admittance (really a person named Ben Chasny) who played the Arthurfest in a feedback-fury band called Comets on Fire.
Initially a little intimidated by an audience one-third my age, ironically, I became more comfortable among young people than the old folks I saw at the classic rock shows I was obligated to review.
I became obsessive. With my son and his friends-and by myself-I caught numerous Los Angeles shows at the Troubadour, Spaceland, and the Echo. I saw the Decemberists and Of Montreal twice. I caught The Fiery Furnaces, Animal Collective, and Belle and Sebastian; each show was better than anything old-school I saw at the Bowl, the Lobero, or Campbell Hall. I developed an old guy concert-going strategy, hanging out at the sound board where the view was good and the sound optimal. Initially a little intimidated by an audience one-third my age, ironically, I became more comfortable among young people than the old folks I saw at the classic rock shows I was obligated to review.
I could treat my son and two of his friends to a show for less than $50, so they liked me, and I let myself be guided by their tastes as my own grew. I was increasingly drawn to folky stuff that recalled my early youth, when folk-primarily protest music-paved the way to brainier, and, later, psychedelic sounds that stretched from San Francisco to London. In the same L.A. clubs, like the Troubadour, where The Doors and Love once played, it seemed to be happening again. After all, there was a pointless war for this generation, too. As George Santayana said, "Those who cannot remember the past are doomed to repeat it." I suddenly hoped they might.
Not long after my epiphany, Six Organs booked a show in Santa Cruz at a venue called the Attic, and my son, back from college, was down for a road trip. I arranged an interview through Chasny's label, but once I arrived, I realized I could've easily just walked up and started talking. I sat on a couch two yards from the stage and listened as Chasny and a friend made piercing howls for a tiny crowd, then we met at a popular eatery next day. Chasny was happy. "There were 50 people there," he beamed. "I love Santa Cruz."
Chasny, who once lived in Santa Cruz as well as here on Painted Cave Road, told me about his musical roots (a bunch of bands I'd never heard of). He knew the N.Y. Times piece and laughed at its Summer of Love parallels. "I never once heard anybody use the phrase 'freak folk,'" he said.
"You know, I fucking hate hippies," he later confided. Considering the swirly, surreal emotional quality of his music, I suspected that the lad protested too much and said so. "Oh, I don't mean real people who believe in peace and love and are sincere about it," he countered. "I mean jam-loving, hacky-sack playing pot smokers with dreadlocks." I suddenly realized that certain definitions had shifted in the generational torch passing. His hippies were my Deadheads.
Chasny isn't free from my past. His parents, though not convinced their son is on the right career path, influenced his tastes a lot. "One day my dad played Nick Drake for me. There was a heavy reverence for Nick's music from my Dad. The house was quiet and Nick's first few notes came through the stereo and I just knew right then that that was what I was going to do. The next few years I locked myself in my room, hardly worked at all, ate refried beans and noodles every day, and just studied the acoustic guitar inside and out. I got really heavy into the first few Bert Jansch records and just went from there." (Both Jansch and Drake are '60s British folk rock heroes.)
"I have a strong recoiling reflex to that word," he laughed. "It just smells too much like New Age. If people feel good with my music, then that's good. That's all I can hope for, to make someone happy. Any other definitions after that are out of my control."
Where I see history, Chasny sees postmodern moments, where every era is available at once. "A lot of things are more fashion than lifestyle now, but the same was true in the '60s, I'm sure," he explained. "You had people who were just getting stoned and grooving out, but then you also had people in serious protests against Vietnam and other social matters. It's all the same. I'm not particularly interested in the '60s any more than the '70s or any other time." Nor is he interested in psychedelics ("Unless you're talking about drinking until you see pink elephants"). He also insisted that there's nothing spiritual about his sound. "I have a strong recoiling reflex to that word," he laughed. "It just smells too much like New Age. If people feel good with my music, then that's good. That's all I can hope for, to make someone happy. Any other definitions after that are out of my control."
My Back Pages
"I think the main thing that happened," said Jay Babcock, "was that you have a lot of kids today who grew up with their parents' record collections-good record collections. Not everybody was embarrassed by their parents. And when they listened to that music, they wanted to reproduce it in their own terms. : English music festivals like the Green Man show last summer had Joanna Newsom and Robert Plant. It's not an aberration that people like to sing the old music. That's what people do when they sit around the campfire-they sing old songs. The Paleolithic people probably used to do it."
I didn't. I hated my parents' music and can't think of a larger gap than Frank Sinatra and Jimi Hendrix. Babcock thought for a second. "Yeah," he said. "But another way of looking at it is that maybe that's the only generation where there was such a gap."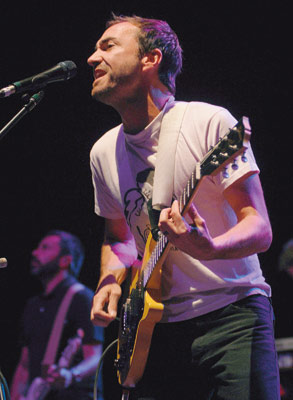 And what's going on now is not just '60s revisited. I finally realized this at another Babcock-sponsored event called Arthur Nights, held at the Palace Theatre in downtown Los Angeles. The lineup combined a Philadelphia band called Espers, reminiscent of British folk rockers Pentangle, and Bert Jansch, who actually was in Pentangle. The headliner was Devendra Banhart. It was around the same time that George Bush's war had become frighteningly like late-era Vietnam, with massive protests breaking out in and around UCSB. That night at the Palace, an abandoned 1911 Art Nouveau movie house, techno music played upstairs and people slouched in beanbag chairs as deejays and computer musicians spun a web of hypnotic pulsating noise. At first, I didn't want to credit the experience, because I was there to see something I had once known again on the stage below-my bands. But in the years that followed that night, I've increasingly found myself absorbed by electronic music. After all, it exemplifies what this generation has at its fingertips: the ability to create oddly ingenious combinations of every type of music. For example: No Age, a duo that melds punk with psychedelia with sophisticated samples; or Grizzly Bear, who've recorded gorgeously in kitchens and been embraced by the Los Angeles Philharmonic Orchestra; or Dan Deacon, a 40-year-old gnome from Baltimore who plays from the dance floor, blowing out synapses linking experimental psychedelics with dance music.
He played "Cripple Crow," the title song off his third CD, which declares repeatedly, "We don't want your stupid war."
Downstairs, Espers sparkled like diamonds in the air that night. I was front-row in a rickety seat while Jansch was low-key but crowd-pleasing-the audience treated him with deference. Banhart took the stage with Vetiver and they giggled, false-started, then launched. He played "Cripple Crow," the title song off his third CD, which declares repeatedly, "We don't want your stupid war." This music, I thought, would've been discussed in the brainy cocktail parties of the '60s, and here we were in a dark chamber built 100 years ago for silent-film moguls. Surely a second coming was at hand.
But the crowd was not responding. It wasn't exactly apathy, but it wasn't working inside this dim L.A. theater. Banhart noticed it, too, and as the song ended, he laughed. "Maybe you just don't want to hear music like this," he said. People looked around, wondering if they had offended him. He laughed again. "Maybe you just want to hear music that makes you happy." For the next hour, the Dylan of his age played a house-rocking set that made 200 people roar inside the pretty ruins of an abandoned movie house, the space now joyously inhabited by a budding culture rising up over what came before it. Upstairs, the nerds were gathering strength for their moment, looking toward their fast-approaching horizon. In many ways, you could say this new music was far superior to the stuff I heard back in the '60s, mostly because we have no idea how much better it's likely to get.
A Baker's Dozen Indie CDs You Ought to Own
1. Animal Collective:
Brian Wilson meets Missa Luba with great sound washes Merriweather Post Pavilion
2. Arcade Fire:
Bruce Springsteen divided by Talking Heads plus great theatrics Funeral
3. Belle and Sebastian:
Donovan, the Hollies, and flashing moments of Brasil '66 If You're Feeling Sinister
4. The Fiery Furnaces:
symphony-like suites that are both sweet and dissonant Gallowsbird's Bark
5. Neutral Milk Hotel:
dark, forbidding, grating, and beautiful In the Aeroplane over the Sea
6. Joanna Newsom:
the polyrhythmic harp player's breakout folk masterpiece Ys
7. The Shins:
pop rock that borders on psychedelic in shimmering bursts Chutes Too Narrow
8. Spoon:
the best straightforward rock since the Stones' heyday Gimme Fiction
9. Devendra Banhart:
folky, multicultural, somewhere between Dave Van Ronk and David Hidalgo Smokey Rolls Down Thunder Canyon
10. Grizzly Bear:
gorgeous voices in well-crafted sonic settings, rock and soul that grows richer with every listen Veckatimest
11. The New Pornographers:
multifaceted, mercurial pop Twin Cinema
12. Six Organs of Admittance:
a dream of old, weird Americana Dark Noontide
13. M. Ward:
reverb guitar, brilliant lyrics, winsome vocal cords Post-War
Other Bands That Matter: Beirut • Broken Social Scene • Dan Deacon • Deerhoof • Dntel • Espers • Fleet Foxes • The Go! Team • Iron & Wine • The Magic Numbers • Menomena • My Morning Jacket • No Age • Of Montreal • Rilo Kiley • Sufjan Stevens • TV on the Radio
4•1•1
This Wednesday, August 26, Club Mercy brings Ben Chasny's Six Organs of Admittance to Muddy Waters Cafe (508 E. Haley St.) for an early 6 p.m. show. Later that night, Devendra Banhart will play an all-ages concert at SOhO (1221 State St.), starting at 9 p.m. For tickets, visit clubmercy.com.