Courts & Crime
Two Sentenced to Jail for Sex With Inmate
The Men Were Transporting Prisoners
Two men working for a contracted prisoner transportation company who were accused of forcing a female inmate to perform sexual acts on them pleaded no contest to charges, in Santa Barbara Superior Court on September 4.
Roland Ygelsias pleaded no contest to one count of oral copulation in a detention facility and one count of sexual activity in a detention facility. He was sentenced to 270 days in Santa Barbara County Jail, and he must register as a sex offender for life.
Miguel Jacobo pleaded no contest to sexual activity in a detention facility and sentenced to 75 days in jail.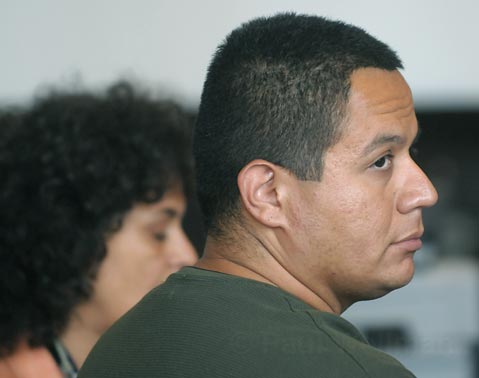 The two also can't work in a custody facility, or in any capacity as a guard for inmates, as part of their probation once they are released from jail. Since "those who work within our criminal justice system are public servants, their behavior must be above reproach," said Senior Deputy District Attorney Joyce Dudley, who prosecuted the case. "In this case, it wasn't just criminal, it was unconscionable."
The illegal acts were committed while the two were returning the female inmate to Santa Barbara County Jail in October of last year. They had worked for just under six months for U.S. Extradition Services, which contracted with the county to transport prisoners among facilities throughout California. The company no longer has a contract with the Sheriff.
The victim said that Ygelsias made her give him oral sex while in a van with seven inmates in it, both male and female. "Clearly, the victim was particularly vulnerable," Dudley said. "I think his behavior was despicable." He claimed to detectives that he had taken four Ambien sleeping pills to fall asleep, and woke up to find the victim performing oral sex on him.
The victim was present in court for sentencing, and told Judge Frank Ochoa: "I am supposed to trust law enforcement, and now I am going to have a hard time doing that."