Arts & Entertainment
Saul Williams at Velvet Jones
Acclaimed Rocker and Lyricist Plays to a Packed Crowd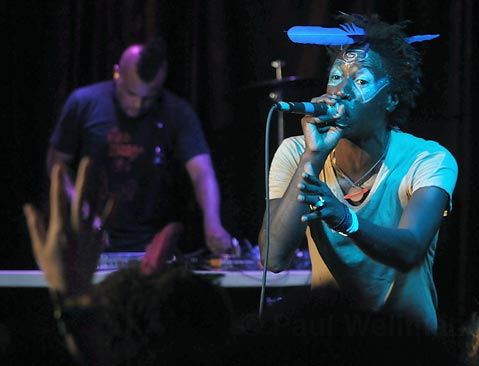 A Saul Williams concert is, for would-be rock stars, a master's course in showmanship. Here's how it's done: put makeup on your face and feathers in your hair, dress your guitarist in a white coat and frilled shirt, your Mohawk-sporting deejay/percussionist in a studded bomber jacket and flashing cyberpunk shades, and your keyboardist in a skeleton mask and Grim Reaper robe. Finally-and most importantly-perform with so much energy that it all comes across as an artistic statement rather than some sort of glam-rock gimmick. The composer Gustav Mahler said that a symphony must be "like the world: it must embrace everything," And as the headliner of the premiere Afro-Punk Tour, Williams displayed a similar attitude toward performance.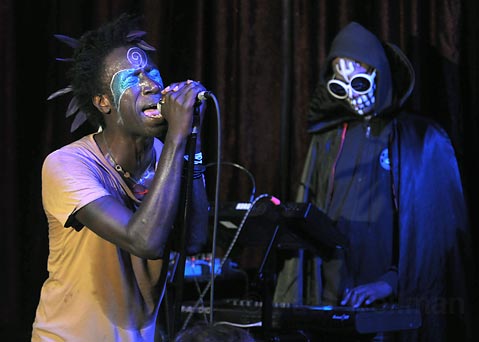 After worthy sets by fellow Afro-punkers American Fangs and CX KiDTRONiK & Tchaka Diallo, Williams launched into a roll call of revolutionaries from Khalil Gibran to Jimi Hendrix, which catapulted him into "Convict Colony" off his latest album, The Inevitable Rise and Liberation of Niggy Tardust. There was little to impede his juggernaut of a set, which ripped through the Public Enemy-sampling "Tr(n)igger" and the reggae-tinged "Black Stacey," all of which showcased Williams's stream-of-consciousness rhymes on racial injustice. He expressed more moral outrage in his song titles than most artists do in whole lyric sheets. Briefly, he interrupted the word salad to deliver the raw meat of U2's "Sunday Bloody Sunday," the lyrics of which seem downright simplistic compared to the rest of his material. His rendition sounded like U2 covered by a supercomputer hell-bent on world destruction, backed by the voice of the guy from Living Colour. Now, that's Afro-punk.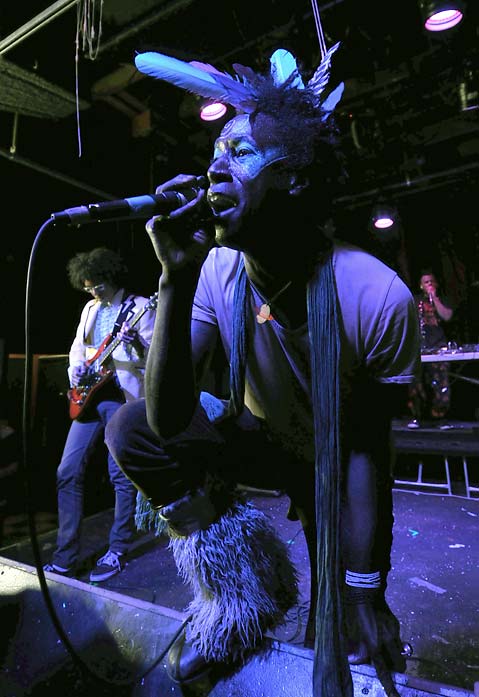 For the encore, Williams recited two of his fame-making poems, including one featuring his signature motif: a beat-box fragment that resolves to the all-encompassing syllable "Ohm." Williams's next record, which he will continue recording in Paris after the Afro-Punk Tour concludes, will find the tortured character of Niggy Tardust completely freed from the shackles he struggles against in The Inevitable Rise, the poet told me several weeks ago. Time will reveal if Williams can express the joys of freedom as well as he does the pain of oppression.