It seems more than fitting that Goleta's beloved (and long defunct) Hard to Find Showspace would launch its comeback with an act like Black Francis. Since closing up shop in 2006, the beloved all-ages venue has had its fair share of cheerleaders and champions. And this Saturday, as the Pixies frontman rechristens the Hard to Find, fans will get the opportunity to send off Francis on his own comeback tour, which kicks off in Australia with the Pixies just over a month later.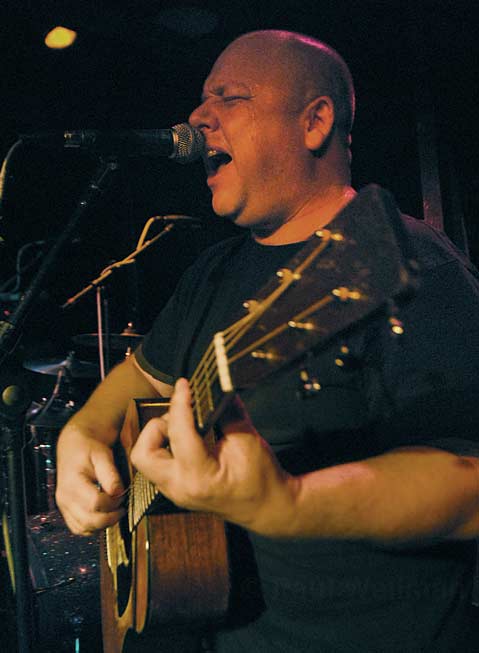 Since forming the Pixies back in 1986, Francis has grown to become one of rock 'n' roll's greatest chameleons, shifting styles, tones, and names like most musicians change guitar strings. Today, Francis finds balance in the art of multitasking, spending part of his year playing more intimate, acoustic club shows and the other part touring arenas (and scream-singing his heart out) with his prolific Pixies. On the solo front, fans can still expect to catch Francis's signature bizarre stage presence, as well as his markedly hopeless deliveries. But perhaps more importantly, Saturday's show hopefully will offer fans a sneak peek into Francis's soon-to-be-released full-length, Non Stop Erotik. The album, which already is being heralded as one of the more important releases of 2010, is set to include a whole slew of originals, a cover of '60s country band the Flying Burrito Brothers' "Wheels," and guitar work by former Frank Black and the Catholics member Dave Philips. As for how much we'll hear (or see) on Saturday, only Francis knows, but there's no doubt the performance will give diehards something to remember.
Likewise, the concert marks a decidedly huge step for Santa Barbara's music-loving populace. With the reemergence of the Hard to Find, fans have another (oh-so rare) all-ages spot to catch quality music at an affordable price, something that Santa Barbara showgoers and musicians alike long have lobbied for. Perhaps the times they are a-changin' for the better after all.
Black Francis plays the Hard to Find Showspace (7190 Hollister Ave., Goleta) this Saturday, January 30, at 8 p.m. Visit clubmercy.com for tickets.