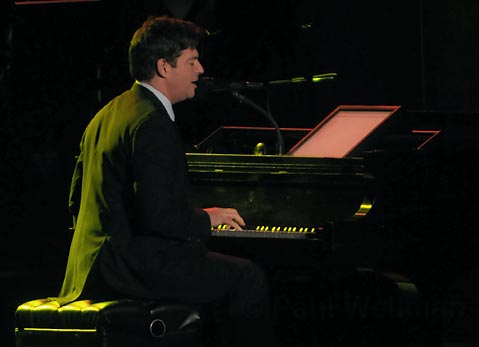 The bustling crowd outside of the Arlington last Tuesday was as diverse as they come — jazz fans, celebrity oglers, standards lovers —all brought together to anxiously wait for New Orleans musician Harry Connick Jr.
It was not but one minute after eight that Connick emerged onstage, backed by a 14-piece band. Immediately bursting into song, he was quickly able to capture the attention of the audience with his sultry voice. At the start Connick seemed strictly business, but following his opening number his inner entertainer started to show. He shared his exuberance over the Saints' recent win and upcoming trip to the Super Bowl, as well as kicking off his tour to promote his new album, Your Songs.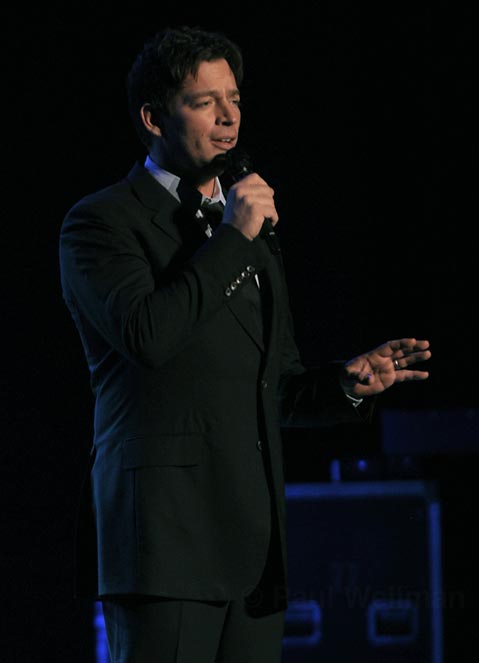 For audience members who hadn't followed Connick's career, the show truly highlighted the breadth and scope of his artistry. In addition to his distinct voice, Connick's performance focused on his ability to create arrangements, lead a big-band style orchestra, and of course, his play piano. Lucky for the audience, Connick didn't just stick to singing songs off of the new album — he jumped from ballad to Louisiana-style jazz seamlessly, and delivered a beautiful and poignant rendition of "Besame Mucho" — and showcased his uncanny ability to interpret lyrics and make them timely and distinct.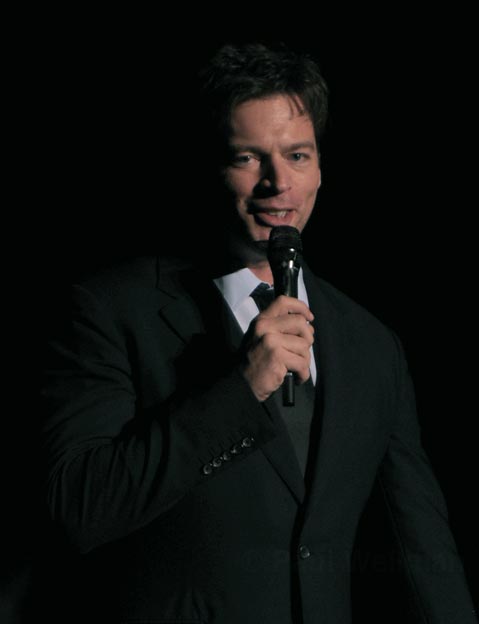 At one point in the show, a woman who claimed to get her dance skills from growing up listening to Janice Joplin caught Connick's eye. Not long after, she was invited onstage to put her skills to work, symbolically pulling the rest of us in right along with her. Connick also brought with him old friend and trombone player Lucien Barberin, who performed with him on several songs, including an interpretation of "St. James Infirmary Blues."
Despite his comedic tangent about getting to the Super Bowl to see his beloved Saints play, Connick never forgot his purpose for being there — to entertain. Throughout the night, a 30-minute period didn't go by without Connick's verbal expressions of gratitude and appreciation.
Concluding with the lively "Come By Me," Connick brought the audience on an aural trip to Louisiana, and fans retuned the favor by humming, tapping their feet, and clapping along with the music. Weaving banter, humor, and wit with some serious piano-playing and resonating vocals, Connick never waivered during his two-plus-hour-long the show. By the end I left with the knowledge that Connick's much more than a triple threat — he's an old world species of entertainer we simply don't see anymore.