Education
Fees on the Move
City College Board Approves Rate Hikes for Adult Ed Classes
Controversial plans to significantly raise fees for dozens of previously free Santa Barbara City College Adult Education classes mutated once again this week. The rate hikes, which were approved by the City College Board of Trustees early Thursday evening, bore little if no resemblance to the previous incarnation of the free-to-fee plan that has had Adult Ed students and teachers up in arms since news first broke of the proposal two weeks ago.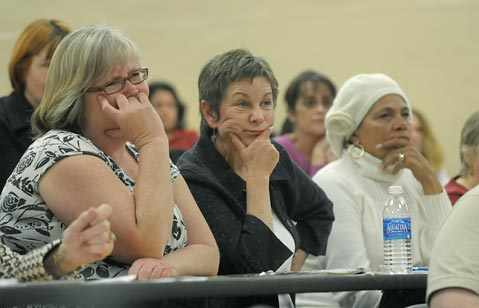 All told — as per yesterday's board action — 20 classes being offered for the upcoming spring quarter (the majority of which are cooking classes) will be assigned enrollment fees between $40 and $135 for the first time ever. Speaking to critics shortly before the fateful votes were cast, boardmember Des O'Neill opined, "Nobody on this board is out to get Continuing Education. We are members of the community. We are elected and we represent you … But in the present crunch, I think I have to go ahead and support the fees."
There was no shortage of outrage earlier this month when City College trustees — their hands forced by nearly $10 million in required cuts from their General Fund over the past two years — discussed fast-developing plans to start charging money for 60 Adult Ed classes, most of them art courses or workshops. Feeling completely ignored in the decision-making process, shocked by the proposed amounts (in some cases, classes were going to be as much as $250), and generally leery of the logic behind what classes were picked for the rate hikes, instructors and students alike came out to cry foul and demand explanations.
In the time since that emotional February 11 hearing, the board been inundated by questions and concerns from the public. But, more importantly, chief Adult Education administrator Dr. Ofelia Arellano has since had face-to-face meetings with teachers and former City College administrators to further inform the proposals. Hence, a vastly different and less expensive package of fee-based classes — featuring 15 cooking, three glass working, and two literature courses — were proposed this week.
But still, skepticism and concern remained. Speaking during public comment, Sally Saenger, Continuing Education Instructors Association president, explained that she was "heartened" by the dialogue with administrators and the new version of proposed fees, but that the process — particularly because of this latest change — is still suspect. "There are still lots of questions and we just haven't had those questions answered sufficiently," said Saenger, before adding, "We were told there was extensive research done for the first list [of proposed rates], so it concerns me that there is now a third, entirely different list."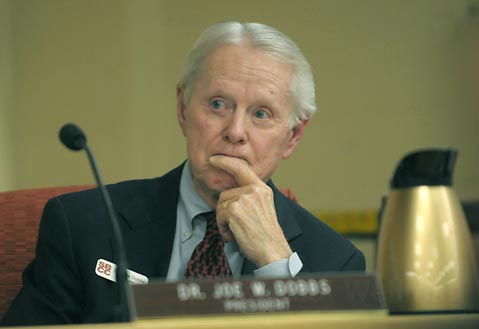 It was precisely this significant shuffling of proposed fee amounts and affected courses that prompted boardmember Luis Villegas to make a motion to table the discussion for another week or two in the spirit of further dialogue. "I thought I understood this last Friday, but at this point in time I don't think I have a clear understanding anymore," said Villegas, mere minutes after board president Dr. Joe Dobbs indicated that the board was ready to approve the fees. Much to the displeasure of the audience, there was no second for Villegas's motion and a short time later the fees were approved with the condition that they, at this point in time, be assessed for the spring quarter only and that the matter be further evaluated in the coming months.
The classes approved for the rate hikes are as follows:
– The Best American Essays
– The Austen Mystique: Why Jane Rules
– Poetry, Prose, and Plays
– Intermediate and Advanced Glass Fusing
– Multi-Level Glass Fusing
– Jewelry, Dicronics, and Beyond
– BBQs and More
– Soup, Salad, and Desert
– Cake Decorating
– Chinese Cooking
– Salute to Sushi
– Indian Vegetarian
– 3rd Generation Italian Cooking
– Global Vegetarian Cuisine
– Spring, Light and Elegant
– Healthy Foods for Children
– Survival Cooking for Singles
– Whole Grains, the Good Carbs
– Simple, Sensational, Cooking for Spring