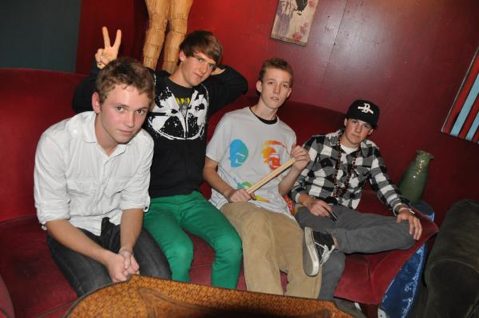 For those who plan on watching tonight's episode of 90210, listen carefully to the tunes.
A song written by 16-year-old Santa Barbaran Travis Tighe — and performed by his band Windmill Vandals — will be featured on the CW Network's hit series. Tigue, the son of Direct Relief International head Thomas Tighe, is a student at Santa Barbara High School's Multimedia and Design Academy, as are two of his fellow Windmill Vandals, drummer Dakota Dobbin and bassist Ezra Danley. Guitarist Zach Wallace attends Dos Pueblo High School in Goleta.
Their blues-rock jam "Mousetrap" was selected for the soundtrack of tonight's show after Santa Barbara-based film director Stuart Gillard heard it and passed it along to 90210's music director, Scott Vener. "The minute I heard his voice I was hooked," Vener said. "How can you have such a soulful sound at 16 years old? These kids are rock stars in the making." 90210 will be the band's first national exposure.
Catch Windmill Vandals live on April 9 at Velvet Jones, and to hear "Mousetrap" and other tracks off the band's EP, visit their Myspace page at myspace.com/oddjob805.