Film & TV
Ajami
Shahir Kabaha, Ibrahim Frege, and Eran Naim star in a film written and directed by Scandar Copti and Yaron Shani.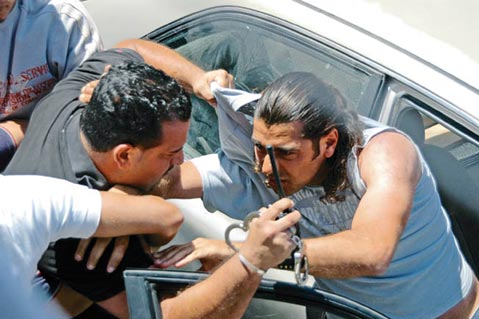 If, in fact, there needs to be justification for heeding the classic Rashômon effect in cinema, the telling of a story through multiple perspectives, Ajami has plenty of it, and on many levels. Stitching together tales of death, drugs, and racial tensions in the embattled zone of Jaffa in Tel Aviv, the film moves back and forth and side to side in the service of a sad story, often erupting into violence and vengeance.
Here, chronology is inverted, the narrative is viewed from the vantage points of different characters with different motivations and—most importantly—from different cultural and linguistic viewpoints. Hebrew and Arabic intermingle on the tongues, and in the air, in a film that feels naturalistic in one way, but is actually well crafted into a chapter story.
Tensions between Arabs, Jews, and Christians, some of whom cross over into romantic relationships, intertwine in the hardscrabble neighborhood of Ajami. One violent act begets another in this multi-sided and up-close and microcosmic view of the Jewish-Palestine conflict. As one character says, "Fear is the biggest disgrace. Only cowards run away."
Israeli director Scandar Copti, who hails from Jaffa and knows his subject, has made a surprisingly strong debut. The gripping, but also chilling film was an Oscar nominee this year, but is generally too edgy to have harbored much hope for a win. Emotion and empathy have sure places in the film's mix, too, in the stories of a young refugee resorting to drug peddling for his mother's operation, or gunplay with youngsters drawn into situations, then trigger-fingered into tragedies.
Another classic film Ajami is bound to remind us of is Scorsese's rough and tumble Mean Streets. Like that film, Ajami tells of the fragility of life and the wheel of vengeance. Although gritty by necessity, the film is also powerfully and artfully constructed, an impressive feat of storytelling that gets at the powder keg of Israeli life—a powder keg with no easy solutions for defusing.