With awards season all wrapped up, film truly gets a fresh start come spring—and Santa Barbara is no exception. This season, new festivals, sneak previews, and S.B. premieres abound, starting this Saturday, March 20, when the S.B. African Heritage Film Series screens the moving HBO documentary Little Rock Central High School: 50 Years Later at the First Baptist Church. On Sunday, March 28, the Ojai Film Society presents the Oscar-winning Precious at the Ojai Theatre as part of their weekly screening series.
Arts & Lectures' weekly films get a reboot on Thursday, April 1, with Werner Herzog's Bad Lieutenant: Port of Call New Orleans, a dark comedy set in post-Katrina New Orleans, and timed to prepare us for director Werner Herzog's appearance at Campbell Hall on Wednesday, April 7. On Friday, April 2, Magic Lantern Films presents the S.B. premiere of John Woo's ancient China war epic, Red Cliff, at Isla Vista Theater. The following Friday, April 9, they'll screen a double feature of Federico Fellini's 8 1/2 and last year's dazzling musical remake, Nine. And throughout the month, Campbell Hall plays host to the 5th annual S.B. Human Rights Film Festival. The collection of short and feature length films about global justice include War and Love and Bliss (Apr. 6), Burma VJ and Tagged (Apr. 15), A Blooming Business and Smile Pinki (Apr. 22), and Encounter Point and Garbage Dreams (April 26).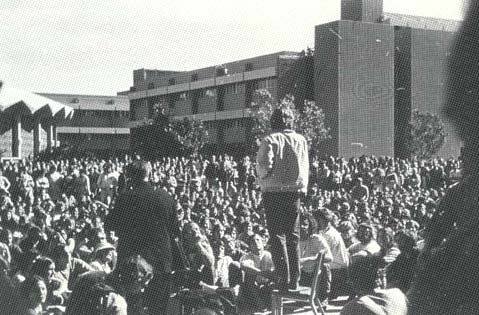 On Friday, April 16, the Community Environmental Council unveils the second annual Green Shorts Film Festival at the Lobero Theatre, just in time for Earth Day. The following weekend, Isla Vista gets in on the action with their Isla Vista Film Festival, taking places at numerous locations. Of note is the Friday, April 23, screening of Don't Bank on America, a doc about the notorious riots and bank burning that took place in I.V. in 1970.
Come May 6, Campbell Hall plays hosts to Pedro Almodóvar's sizzling Broken Embraces. But all eyes are on The Messenger, which makes its Santa Barbara premiere at I.V. Theater on Friday, May 14. The film stars Ben Foster as an Army staff sergeant charged with reporting the deaths of fallen soldiers back to their families. The month rounds out with Arts & Lectures' presentations of Collapse, an in-depth doc about radical thinker and economic theorist Michael Ruppert, on Monday, May 17, and North Face, a drama surrounding a group of competitors who attempt to scale the most dangerous climbing areas in the Alps, on Thursday, May 20.