Arts & Entertainment
Oreana Revisits the Summer of Love
Funk Zone Winery Hosts '70s Icons Jefferson Starship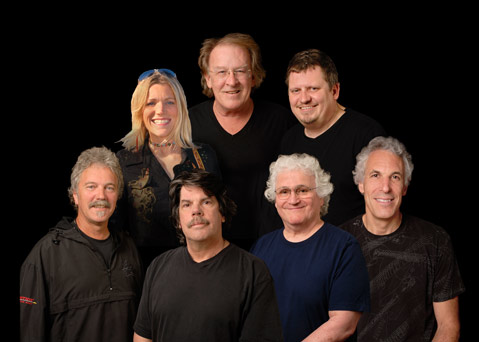 For generations, certain modes and genres of music have been stuck in time. We associate the 1930s with big band and swingers, the 1950s with girl groups, doo-wop, and the Twist, and the 1970s with long-haired hippies and winding psychedelic rock outs. Today, as vinyl regains its kitschy cool and the term "throwback" becomes a high honor, more and more young musicians are looking back with a longing eye for the tunes that came before them. Lucky, then, that this Friday, April 30 Oreana Winery & Marketplace (205 Anacapa St.) is playing host to its very own Summer of Love concert, complete with some of Woodstock's original players. The show starts at 6 p.m. and tickets are available at ticketweb.com. For just a few reasons to attend, check out our groovy breakdown below.
1) The Star Power: If you've ever wanted to catch a Rock and Roll Hall of Famer up close and in person, now's your chance. Friday's all-star night of music boasts a headlining set from founding Jefferson Airplane members Paul Kantner and David Freiberg, playing classics and hits like "Someone to Love," "Find Your Way Back," and "White Rabbit." And as if that weren't enough, the band will be joined by friends, namely psych rockers Quicksilver Messenger Service and folk icon Country Joe McDonald.
2) The Nostalgia: In addition to the tunes, Oreana's proprietors are promising a Summer of Love-style bash, complete with the winery's signature Project Happiness syrah and chardonnay, and scrumptious organic cuisine from private chef and caterer Jake Reimer. "There have been plenty of offers from people calling who want to dress up," laughed Oreana owner Christian Garvin. "But we're not encouraging it too much."
3) The Cause: And while Friday's '60s-style festivities promise loads of throwback fun, they'll also be benefiting plenty of people in the here and now. Proceeds from food-and-drink purchases will be donated to Santa Barbara's beloved Unity Shoppe, which provides food, clothing, and shelter for South Coast residents in need. The event is also the kickoff for Oreana's summer-long fundraising efforts for the Unity Shoppe, whereby folks can purchase $10 raffle tickets and potentially score their own barrel of syrah, with all proceeds benefiting the nonprofit.