Arts & Entertainment
Extravaganza at UCSB's Harder Stadium
Annual Free Concert Draws Thousands of Students, Music Fans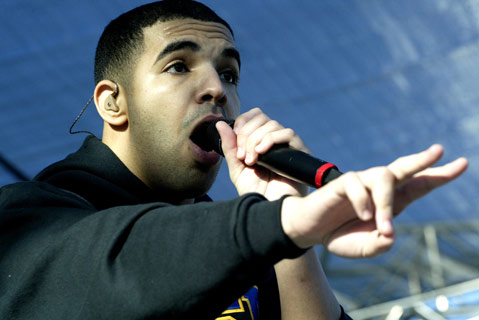 UCSB's Associated Students' (AS) annual free concert has attracted masses of people throughout the years, and this past Saturday proved no different, with thousands of students and visitors packing into Harder Stadium to enjoy an eclectic lineup of electronica, indie, and hip-hop.
The event featured rap and R&B sensation Drake, who fittingly showed up for his headlining set sporting a UCSB sweatshirt. Indisputably the performer in demand, he had fans nearly pushing down barricades to get closer to him. He delivered the hits (namely "Best I Ever Had" and "Bedrock"), ushered Birdman onstage for a cameo performance, and spent a chunk of his set campaigning for the upcoming release of his label owner, Lil Wayne. He also turned heads when he called up a girl from the audience and kissed her on the neck and forehead, all the while crooning to her in his signature seductive timber.
Despite having the crowd on his side, Drake ultimately received mixed reviews from attendees. With an unsurprisingly familiar style, Drake proved to be a more articulate, less lyrically adept version of Lil Wayne, which viewers seemed to either love or hate.
The lineup also included newer artists, including the distinctive Edward Sharpe & The Magnetic Zeros, Chromeo, Super Mash Bros., and Soul Minded.
Indie sensations Edward Sharpe blew the crowd away with their alternative folk sounds and high-energy performance, while Soul Minded—this year's winner of AS's Battle of the Bands—performed an array of relaxed yet expressive songs that amped up the crowd for the event. Afterward, Super Mash Bros. kept things moving with their deejayed mix of mainstream hits and classic pop.
As one of the highlights of the day, Chromeo captivated viewers with a highly animated and flawless mix of synthesizer, vocals, guitar, and a talk box. The duo's funk-infused electronica resonated through the stadium and had concertgoers gushing long after the show.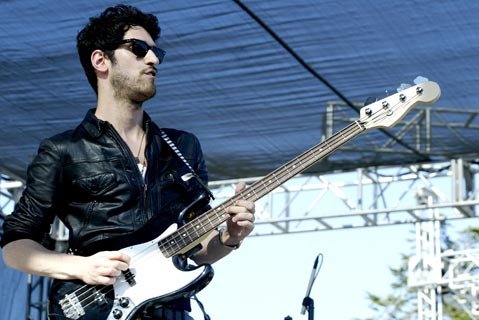 Though many agreed Extravaganza '10 was not as impressive as last year's event, AS proved that they can still reel in a notably unique lineup and sizeable turnout. With this in mind, one can only look forward to what new exciting artists will show up for 2011.