Arts & Entertainment
Summer Arts Preview: Pop, Rock, and Jazz
S.B. Bowl Provides Small but Mighty Smattering of Concerts

Summer is upon us, which means plenty more reasons to get out and enjoy all that Santa Barbara has to offer. And as the temps rise, so does the volume of stellar live shows. Below you'll find a selection of the many summer-season highlights S.B.'s live-music scene has to offer. So mark your calendars, snag your tickets, and don't forget to keep your eyes peeled for all the still-to-be-announced concert fun.
This week alone, venues in town are dishing up a veritable smorgasbord of eclectic-ness. This Friday, June 25, finds roots reggae legend Don Carlos playing SOhO. On Tuesday, June 29, nouveau flamenco composer Ottmar Liebert takes to the SOhO stage with his band Luna Negra. And on Wednesday, June 30, the rock fusion institution known as Little Feat hit the Lobero Theatre.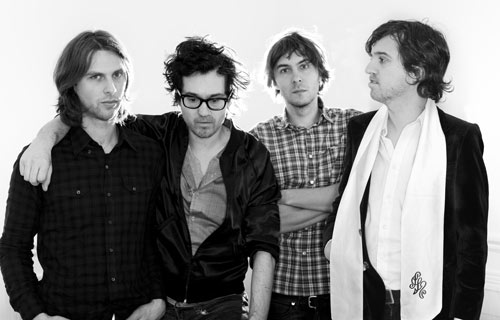 Come July, things start heating up — both figuratively and literally. On Thursday, July 1, S.B. staples Big Jugs team up with The Mutineers for a night of lighthearted folk at SOhO. The evening will also serve as a CD release party for Jugs's self-titled full-length. On Friday, July 2, L.A. neo hippies Edward Sharpe & The Magnetic Zeros bring their zany brand of sermon-like folk rock back to S.B. to take on the Lobero. And considering their sold-out showing at SOhO earlier this year and their high-energy contribution to UCSB's Extravaganza, we're betting this will be one not to miss. On Thursday, July 8, S.B. New Music brings the free improvising trio of Jim McAuley, Andrew Pask, and Scott Walton to Muddy Waters along with Angria Duo. The following Friday, July 9, finds Brooklyn keyboard trio Au Revoir Simone bringing their dreamy pop to Velvet Jones and jam rockers Carbon Leaf teaming up with Central Coast stalwarts Still Time for a show at SOhO. On Saturday, July 10, the Santa Barbara Bowl season ramps back up with blues-rock legend Steve Miller and opening act Los Lobos. And on Tuesday, July 13, Club Mercy (clubmercy.com) brings seminal indie rockers Built to Spill back to S.B. for a show at SOhO.
For a mid-month pick-me-up, we recommend hitting the Lobero on Friday, July 16, where S.B. legends Toad the Wet Sprocket team up with Crosby (son of Kenny) Loggins for an extra-special concert, with ticket proceeds benefiting the Santa Barbara Birth Center. The following night, Sings Like Hell (singslikehell.com) hosts another epic night of country folk at the Lobero with Milton and Eugene Edward. And Monday, July 19, pop rocker (and son of James Taylor and Carly Simon) Ben Taylor plays SOhO with fellow acoustic fiend Katie Herzig. Expect a whole lotta strummin' and some seriously affecting lyricism. On Saturday, July 24, San Diego buzz band Delta Spirit stop by Velvet Jones for a show in support of their recently released (and much acclaimed) sophomore effort, History from Below. Meanwhile, up the block, Hotel Café alum Meiko returns to SOhO with opener Holly Conlan. On Monday, July 26, Club Mercy hosts New Zealand Afrobeat collective The Black Seeds at Velvet Jones. Thursday, July 29, finds Los Angeles experimentalists Pocahunted playing Muddy Waters Café. And that Friday, July 30, sprightly indie songstress Joanna Newsom brings her quirky catalogue — and lauded new record — to the Lobero.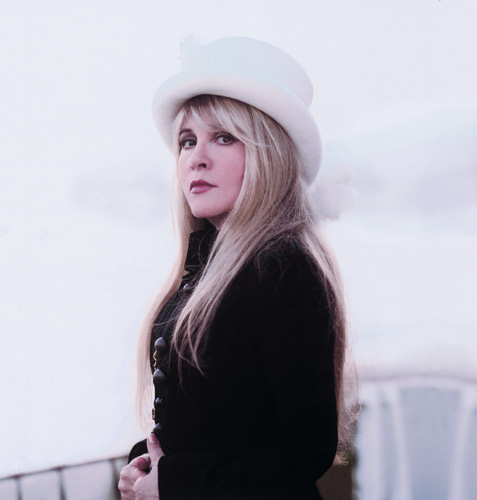 The ladies continue to rule the scene come August, when singer, songwriter, and all-around icon Stevie Nicks headlines the Santa Barbara Bowl on Wednesday, August 4. It's rumored the Fleetwood Mac frontwoman is currently working on new material, but we have no doubt she'll deliver on the classics. ("Dreams," anyone?) Then round out your week o' estrogen with girl group The Donnas. They play Velvet Jones on Thursday, August 5.
Later, S.B. punk rockers The Ataris launch a reunion at Velvet Jones on Wednesday, August 11. Thursday, August 12, sees bass player and composer Jim Connolly's Gove County String Quartet at Muddy Waters along with the Vlatkovich/Roper Brass Duo. Columbian pop duo Aterciopelados bring their bilingual show to SOhO on Saturday, August 14, while bass maestro Les Claypool brings his groundbreaking funk fusion band Primus to the Bowl on Sunday, August 15. Don't forget to show up early and catch Aussie garage rockers Wolfmother open the show. Mat Kearney, the Oregon-born guitarist/pianist, plays SOhO on Friday, August 20, and, the following week, soulful songstress Norah Jones returns to the Bowl with opener — and fellow vocal powerhouse — Corinne Bailey Rae on Tuesday, August 24. Come Friday, August 27, Brooklyn post-punkers The Hold Steady head to Velvet Jones in support of their semi-new release, Heaven Is Whenever.
Kicking off September, you'll find Britain's (exquisite) answer to adult contemporary, David Gray, headlining the Bowl with the equally enticing Ray LaMontagne, and Philly experimentalists Man Man teaming up with Costa Mesa psych rockers The Growlers at SOhO. Both shows take place Sunday, September 5.