Food & Drink
A Firefly Fourth of July
Sweet Tea Vodka a Twist on Southern Favorite
Ever since the mid 1800s, people have been able to walk into any restaurant in the South and order a refreshing sweet tea, a pretty simple concoction of iced tea that gets a lot of sugar added when it's brewed. When it comes to the South, sweet tea as common as drinking water and certainly the most popular drink per capita.
So no one should be surprised that vodka flavored with sweet tea might be popular as well. But what the founders of Firefly — the first-ever producers of sweet tea vodka — didn't realize was how quickly it would succeed, and how quickly its popularity would grow beyond the South. Although Scott Newitt and Jim Irwin started their distillery in 2003 with a focus on vodka made from Muscadine wine, it wasn't until 2008 that they unleashed their sweet tea vodka on the world, and within a year they were shipping it to all 50 states.
"Nothing I've ever seen has taken off this fast," said Newitt, who grew up drinking sweet tea in Louisiana. The duo, based on South Carolina's Wadmalaw Island, were the first to put such a liquor on the market. There was the ice pick, a lemon juice/vodka/tea combo, but never before tea-flavored vodka.
Located just five miles from the last remaining tea farm in America, Firefly is the only company making sweet tea vodka (though many large distilleries have tried since Firefly caught fire) using real American-made tea. 
At 70 proof (a little tamer than most vodkas), the sweet tea vodka still packs a punch. But it's so sweet it's tough to tell, so be careful when the soothing summer drink hits your lips.
Drinkers can enjoy the flavored vodka on its own, or combine it with a number of mixes. Firefly has expanded, now offering raspberry tea-flavored vodka, mint tea-flavored vodka, and peach tea-flavored vodka, opening the door to pretty much any mix you could want: Newitt himself likes the sweet tea by itself poured over crushed ice; a lot of people drink it mixed with lemonade, while others take the mint tea-flavored vodka and mix it with ingredients to make a "Mo-tea-to."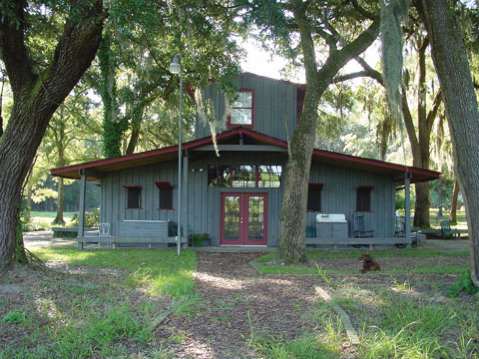 In California, Firefly sweet tea vodka can be found at Beverages and More, which, of course, residents are currently battling to keep from filling a vacant upper State Street location. Guests at Blush, 630 State Street, can enjoy Firefly on a regular occasion as an ingredient in one of the restaurant's specialty drinks, "Sweet Ginger Brown," which is a blend of mint, ginger liqueur muddled with fresh lime, Firefly sweet tea vodka, soda water, and a splash of lemonade.
However it's enjoyed, the sweet tea vodka's smooth, refreshing taste brings visions of sitting on the front porch, enjoying the warm weekend sunshine, and sipping on a cold summer beverage. And that's part of the reason Firefly decided to make the 4th of July its day.
For the holiday weekend last year, Firefly sweet tea vodka — in only its second year of existence — was the 12th largest distilled spirit purchased. This year, Firefly will be hosting various parties around the country to officially celebrate the "Fourth of Firefly."
Here in Santa Barbara, the party will be hosted by Blush from noon to 5 p.m. The party will feature drink specials, free Firefly gear, and a live stream of eight parties taking place around the country, including an 8,000-person party in Charleston, S.C. Online fans of Firefly can also follow its Facebook or Twitter accounts to win party packs to host their own parties.
For more info on Sunday's party at Blush, visit www.fourthoffirefly.com.