Courts & Crime
Murder Case Ends in Mistrial
Jurors 'Hopelessly Deadlocked' on Multiple Counts
A mistrial was declared in the murder trial of four defendants accused of stabbing to death 16-year-old Lorenzo Carachure in July 2007. The jury couldn't come to a unanimous conclusion on the murder charge, or two attempted murder charges, against Ruben Mize, Ricardo Nava, Bryan Medinilla, and Raul Diaz.
The jury, however, did find all four guilty of being active participants in a criminal street gang. That charge carries a maximum of three years in prison.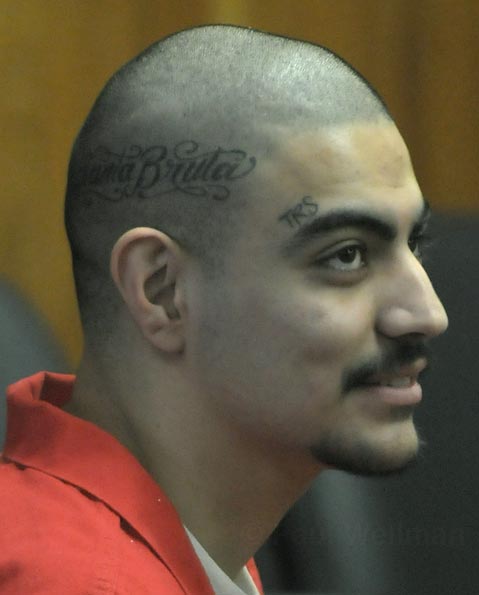 Mize was found guilty of attempted murder for a separate incident from January 2008 — an incident he admitted to being involved in on a recording device. Because two enhancements to the charge — a gang enhancement and the allegation that the act was premeditated and deliberate — were found to be true, he faces 15 years to life in prison, meaning the earliest he would be eligible for parole is after 15 years.
And Mize, 18, faces plenty more trouble down the way. He is facing charges for an alleged assault which occurred in Juvenile Hall, an attempted murder charge for yet another stabbing in 2007, and a charge of jumping in a fellow gang member.
The 19-year-old Nava, meanwhile, is already serving a 19-year sentence after pleading to an attempted murder charge with a gang enhancement for a stabbing in June 2007.
The jury informed Judge Brian Hill — sitting in for Judge Clifford Anderson who had overseen the trial — Tuesday that they were hopelessly deadlocked, 11-1, on the murder charge, not indicating which way the majority was leaning. All but one of the jurors indicated that further instructions on the difference between first and second degree murder could be helpful. They crafted a question later that day, which Hill answered, but determined they still would not be able to come to a unanimous decision. The split was 9-3 on the two attempted murder charges, but the jurors decided they were "hopelessly deadlocked."
They considered the testimony of several witnesses, many of them Eastsiders or former Eastsiders, including Mize's older brother Robert Martinez, who said Mize or Medinilla told him they thought they killed someone. Martinez also confessed to driving them to Goleta to get rid of their weapons. A wire worn by a cousin of Mize captured Mize admitting to being involved in the stabbing, and the cousin testified he also heard Medinilla cite his involvement. Several other witnesses are in custody facing charges in this or other cases, and are testifying as part of plea deals in their own cases, a fact defense attorneys latched onto, calling the witnesses unreliable.
Prior to the jurors being called in Tuesday, Hill asked prosecutor Hans Almgren if he would want to dismiss more serious charges so the jury could consider lesser ones, but Almgren indicated he would rather seek a mistrial.
So now the process starts over. Almgren said he didn't know yet whether he would re-try the four. The four will be back in court on August 13 where the defense attorneys will discuss with Almgren how to proceed.