Arts & Entertainment
Neal Casal, Franklin for Short to Play Muddy Waters
Ryan Adams & The Cardinals, Beachwood Sparks Guitarist Headlines Friday Night Show
When Franklin for Short return to Muddy Waters Café this Friday, they'll have all sorts of new friends in tow. The bandmembers, who recently wrapped up a string of East Coast dates with Norwegian folk duo Kings of Convenience, are touting a brand new release, as well as a new musical mentor in recent Ventura convert Neal Casal.
Probably best known as Ryan Adams's right-hand man, Casal has spent the past three years playing guitar in The Cardinals. In addition, he's toured alongside everyone from Beachwood Sparks to Lucinda Williams, recorded with Willie Nelson, Rufus Wainwright, and onetime pumpkin smasher James Iha (among many others), maintained his own band (Hazy Malaze), and released no fewer than 13 solo records. (His latest, last year's Roots and Wings, is a mellow mix of '70s-inspired, acoustic-driven California folk rock.) That Casal's career has always existed just below the radar may be one of rock's greatest crimes. Then again, it also affords those of us in the know with the chance to catch him at gigs as intimate as Friday's.
"I've only lived in Ventura for about six months, so I'm a newcomer around these parts," said Casal recently via email. "I fell in love with this area a couple years ago, when i started driving up here from L.A. to surf and get away from the madness down there. Something about the coastline, and the vibe of the land and people here, connected with me in a way that's difficult to describe in words. It's a deep feeling though. … Every day I wake up and am so glad that i made the move."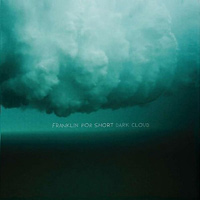 As for longtime Venturans Franklin for Short, their not-so-dark new release, Dark Cloud, is an extra-special accomplishment for the quintet. It's the fellas' first self-released endeavor in years (their last disc was distributed by Beehouse Records), and Friday's Muddy show will double as its official S.B. unveiling. A soaring mix of indie rock that's part Grizzly Bear-style harmonies and atmospherics (see the closing bars of "Waterfall"), part carefree Fruit Bats-esque folk ("Parting Prayer"), Dark Cloud finds Franklin for Short at their most confident musically. Upbeat numbers mix and mingle with some seriously sobering moments ("Losing Sleep") throughout Cloud's 11 tracks, making for an ambitious—and ultimately cohesive—collection of tunes. Here, they're exploring new waters without turning their back on what they do best: craft lyrically rich pop that evokes the SoCal Coast on those oft-underappreciated sweater-weather days.
"I've only known [Franklin for Short's Trevor Beld] for a couple months," said Casal. "However, I've been a fan of their music for over a year now. Some friends in Santa Cruz gave me their record last year and it really knocked me out. It's obvious that they have such a strong homegrown thing going. It's all based on the right reasons for playing music, and the songs and the whole vibe in general is just so vital."
Franklin for Short and Neal Casal play an all-ages show at Muddy Waters Café (508 E. Haley St.) on Friday, July 30, at 8 p.m. with openers Sparrows Gate. Call 966-9328 or visit myspace.com/muddycafesb for details.