News
Under One Umbrella of Aid and Awareness
African Collaboration Group's Quarterly Meeting Pools Resources and Discusses Programs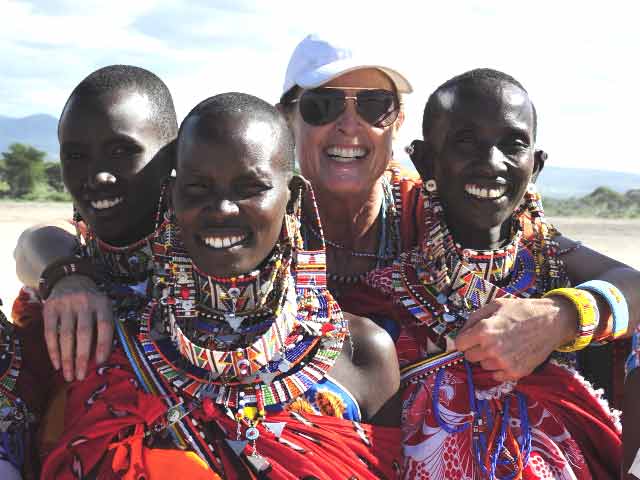 The African Collaboration Group (ACG), an organization that brings together the 30-plus Africa-oriented philanthropic groups based in the Santa Barbara area, is working on ways to bring African culture and awareness to the city.
The ACG, which began in June 2009, is a relatively new initiative to provide a forum in which activists for Africa can combine resources and share perspectives. Each of the organizations has specific focus, ranging from documenting grassroots activism to developing eco-tourism to providing goats and other livestock to impoverished rural communities.
Teri Gabrielsen, founder and director of African Schools of Kenya (ASK), a group dedicated to educational development for Maasai children in Kenya, started the ACG, because "it seemed only right to gather together and share resources and ideas." The group meets quarterly, and at every meeting each person from the group spends two minutes to discuss any recent developments. The two-minute rule, Gabrielsen said, is necessary for a group so large, although last Thursday's meeting was significantly smaller as Fiesta claimed many a member.
In addition to the member updates, each meeting has a featured speaker, or in this case, three. Candace Schermerhorn, programming director of the Santa Barbara International Film Festival, showed a trailer for The Naked Option: A Last Resort, a film she has been developing about an incident in 2002 when 600 women in the Niger Delta took control of a ChevronTexaco plant by threatening to strip naked in public. "It's about the grassroots women and their fight against the multinational oil corporations to save their communities for their families and their futures," Schermerhorn said. "It's not a women's movement there, it's women really fighting for the whole. It's not about themselves, it's really about their families and their husbands and their community and the environment."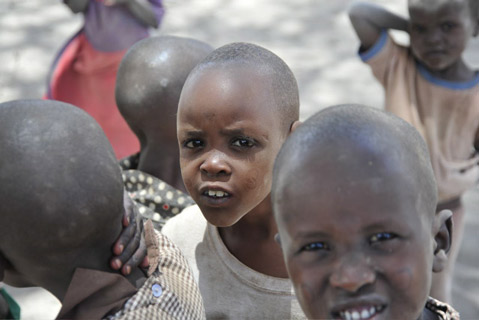 "Women stripping down… it's an old practice in West Africa for women to protest. It's just interesting how it's being used in this modern context," said Stephen Miescher, a UCSB professor specializing in West African history and fellow featured speaker. Miescher, along with film professor Peter Bloom, directs the UC African Studies Multi-Campus Research Group based at UCSB, that he said is working on strengthening academic ties to Africa, hosting speakers, bringing more African students to the UCSB. "I think we would benefit more if we had an African presence here in Santa Barbara," he said.
"I think a way in which we've been thinking about how to bridge the gap and create a context for it is through exchanges," Bloom said. "This idea of there being real involvement in Santa Barbara related to what we do really relates to bringing people here, and relates to all our interests in some ways." Another theme the group has discussed this year is the African diaspora and the role of an African identity, particularly amongst diaspora members in the U.S. "All over the U.S. there's this huge kind of migration of sorts here from the African continent," Bloom said. "In Los Angeles there are quite a few kinds of diasporas: Nigerians, Senegalese, Ethiopians."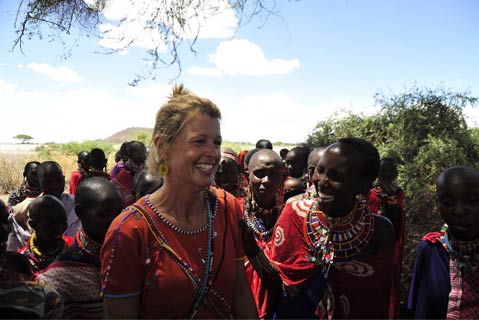 "There's not a large diaspora community here in Santa Barbara, so bringing in cultural things, it's more of interest for people wanting to learn," said Harry Poliak of the Earth Rights Institute, an organization promoting sustainable living in Africa, on the necessity of bringing African issues to Santa Barbara. Others in the ACG are finding ways to bring awareness of African issues and culture to the area. Shauna Kane, a fair trade consultant working with women's craft groups in Kenya, as well as with ASK, is working to create a market for traditional African crafts here in order to empower African women. Barbara Savage of the Tribal Trust Foundation is working with the Santa Barbara Museum of Art to create an exhibition featuring, amongst other pieces, her own collection of African artwork.
Aside from the cultural component, relief initiatives in Africa continue to thrive with organizations like Direct Relief International, the Santa Barbara Foundation, and the Chad Relief Foundation. Jan Campbell of the Santa Barbara Foundation said, "Philanthropy, in spite of the economy, is expanding, so it's just really neat to hear what people are doing locally and globally."