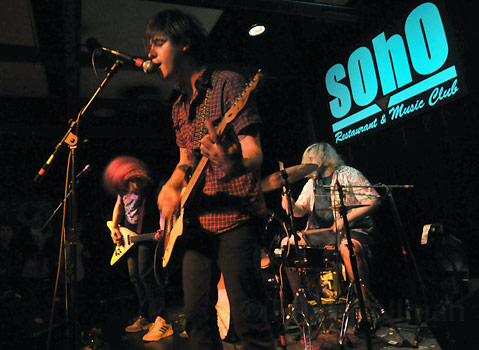 Sometimes, sloppy is good. And Wavves' Monday-night set went a long way to prove as much. The San Diego-based three-piece—known as much for their onstage antics as they are for their riffs—delivered an hour-and-a-half's worth of snotty, punk-tinged rock and downright hilarious banter to an almost full house this week at SOhO. In between set-list highlights like "To the Dregs" and "King of the Beach," the trio made quick work of ripping into the crowd with almost-endearing ambivalence.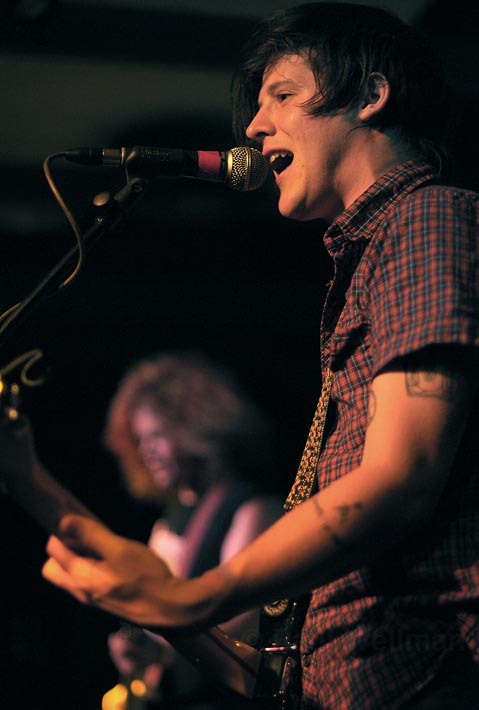 Just before launching into the apropos "Idiot," frontman Nathan Williams and bassist Stephen Pope gave a shoutout to one especially rowdy mosher and his chest tattoos, remarking with glee, "Is that a Jesus piece?" to the delight of the room. Throughout the night, Wavves' dialogue would prove to almost outshine their actual playing time, giving the show an air of volatility that has long been missing from mainstream rock.
Small talk aside, Monday's show included fan favorites like the gritty "Wavves," the über poppy "Take on the World," and the almost-melodic "Green Eyes." Drummer Billy Hayes kept things alive and forward-moving, dishing out aggressive backbeats and steady rhythms to accompany Williams's high-pitched "oohs" and "ahhs" and reverberating guitar progressions. In turn, Pope successfully (and single-handedly) held down the low end, delivering driving lick after driving lick on his white V-neck.
Still, what made Wavves' Monday-night stopover a triumph was the way in which these three slackers approached their stage time. Rather than delivering an assaulting 40 minutes of loose, bratty tunes, the trio stretched their set to include the kind of ridiculous chitchat their fans have come to both anticipate and expect. Likewise, the loose, almost careless way they delivered oldies like "Post Acid" and "No Hope Kids" (which found Williams sans mike for the majority) and newbies like "Super Soaker" proved downright refreshing. Free of the scripted shtick and obligatory thank-yous, the band straddled the line between melodic surf rock and in-your-face punk act to near perfection, allowing moshers to mosh and appreciators to stand back and, well, soak it all in.