Positively State Street
Last Call for Santa Barbara Bands Issue
Fourth Annual Ode to Local Music Makers Closes Submission Form Tuesday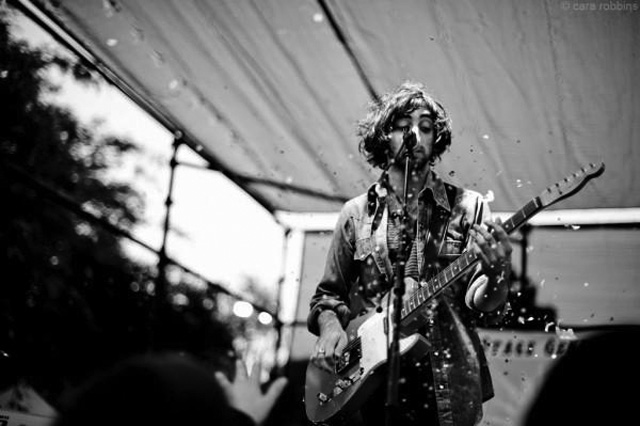 LAST CALL: Bands and music makers take heed: This Tuesday, August 31, is the final deadline for submissions for this year's Santa Barbara Bands Issue of The Independent. No idea what I'm talking about? Grab a pen.
Four years back, The Indy launched its first annual Locals Only music issue. The monolith of a paper, weighing in at a massive 140 pages, boasted a person-by-person, band-by-band catalogue of everything going on in the S.B. music scene. Meanwhile, independendent.com was busy playing host to an online battle of the bands that eventually found four talented acts taking center stage at our very first S.B. Bands Showcase. Now, some three years and numerous tweaks later, we're at it again, trying ever so hard to get all of our region's musicians between the covers of our beloved paper … and later, get them going head-to-head in a no-holds-barred fight for the title of best group/musician in the area.
You see, following our rundown of all things music, independent.com will begin hosting the first stage of Downtown Sound, a three-part battle to determine the king (or queen) of the S.B. scene. First, we'll host a weekend-long online vote-off, from September 30-October 4, to determine the top eight bands in the tri-county area. From there, these eight groups/musicians will take to the stage on Sunday, October 10, and Monday, October 11, to compete for a spot in the finals. (Winners will be determined by audience vote, so be sure to tell your friends and fans.) After that, the top four bands will move on to play live in our finals showcase, with the chance for one lucky winner to score a boatload of career-making prizes. Up for grabs for our top achiever: professional in-studio recording time with our friends at Playback Recording Studio, a prize package from Ernie Ball, and a prime playing slot in this year's New Noise Music Conference.
Want to get involved? It's simple: Just head on over to independent.com/band_submission, and fill out our entry form. By submitting, you will guarantee yourself a spot in our fourth annual Santa Barbara Bands Issue, which hits newsstands on Thursday, September 30. You'll also be automatically entered into this year's Downtown Sound competition, which stretches from September 30-October 21. It's our way of saying "thanks" to those of you who keep our job rockin'. Well, that, and it's helping quell our unending desire to stir up a little healthy competition. (Read: bitter, jealous musician rivalry). Good luck!
WET 'N' WILD: Speaking of Santa Barbara bands, this Friday, August 27, Muddy Waters Café (508 E. Haley St.) plays host to a triple-header's worth of great ones. Starting at 8 p.m., showgoers will be treated to music by (former Martyrs frontman) Kyle Nicolaides, rising pop rockers Loomis & the Lust, and S.B. funk collective Wetlands. If you've yet to hear Nicolaides do his solo thing, this night is worth the (measly) cost of admission. He lays claim to the same yelpy, heartfelt vocal chops that once put Julian Casablancas on the map—and, lucky for us, the lyrical poignancy to back it up. As for Loomis, they've been buzzing of late, thanks to the recent release of their second EP, Space Camp. In fact, the crew's video for their newest single, "A.D.D." became a veritable international YouTube sensation, scoring roughly 375,000 hits in a mere three days. And Wetlands? Well, you just have to see it to believe that these guys bring the party. With six members and a world's worth of groovy rhythms, I've got no doubt they'll turn Muddy into a dance fest by night's end. For show info, call 966-9328, or visit myspace.com/muddycafesb.