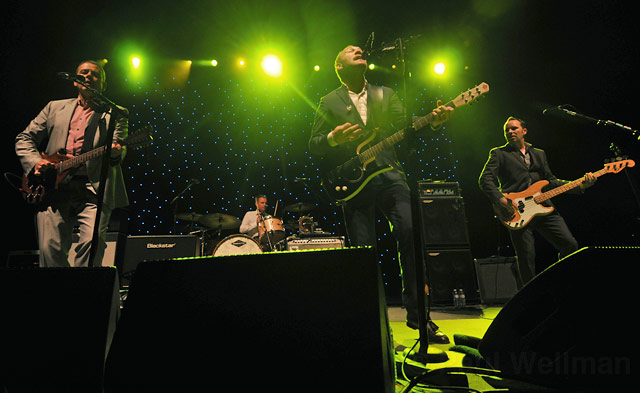 Last Sunday night, a buzzing crowd gathered in the early evening at the S.B. Bowl to hear the much-anticipated double bill of Ray LaMontagne and David Gray. LaMontagne took the stage around 6:30 p.m. and hooked the audience immediately with the wistful "For the Summer," followed by the solemn "New York City's Killing Me," both off his new album, God Willin' & the Creek Don't Rise. Then he reeled us in with his 2004 hit "Trouble."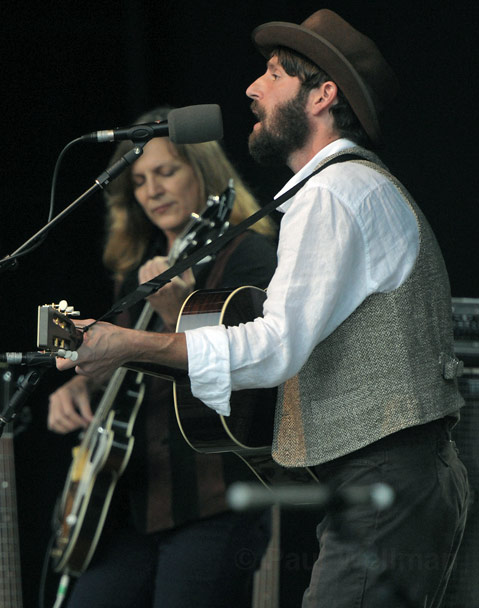 The notoriously shy singer only spoke to the crowd once, telling a wee yarn about touring that garnered big laughs. "Just came out of a string of casino gigs," he said timidly. "Now that I've [played casinos] three times in my life, I don't ever want to do it again. There's a cross-section of people that's hard to describe … everywhere you look, there's another pair of tits. … It's just a lot to take in. But this is lovely. Thank you for coming out."
Throughout the evening he trotted out more gems from God Willin', as well as favorites from previous albums. Perhaps the most affecting moment of the show was when the thousands in the stands went silent, spellbound as LaMontagne sang a solo acoustic version of the poignant "Like Rock & Roll and Radio." Although he is often compared to folk legends Van Morrison and Tim Buckley, LaMontagne proved that he has carved out musical space all his own.
The energy was turned up a notch when British singer/songwriter David Gray took the stage. Like a live wire, Gray was in constant motion, gyrating his head and tapping his foot double time while delivering resonant, powerful vocals.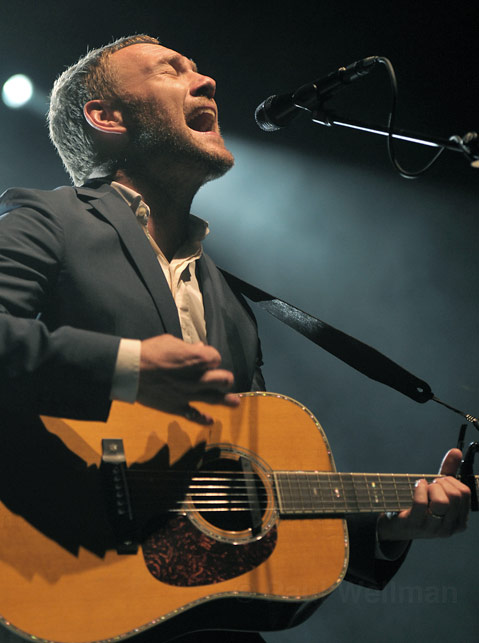 Gray began his strong set with songs from his 2009 album, Draw the Line ("Draw the Line," "Fugitive"). He then went deeper into his repertoire with "Now and Always" and the sparkling "Be Mine". Toward the end of the show, Gray settled into a fantastic four-song run—"Say Hello, Wave Goodbye," "This Year's Love," "Babylon," "Sail Away"—all from his breakthrough album White Ladder.
Despite having just released a new album at the end of August, Foundling, Gray didn't perform any songs from that CD. Instead, he culled from his five previous discs, drawing heavily from Draw the Line and White Ladder. The result was a slick, engaging set that reminded us why Gray is a multi-platinum-selling artist.
Ray LaMontagne set list
For the Summer
New York City's Killing Me
Trouble
Let it Be Me
Beg Steal or Borrow
Repo Man
Jolene
Old Before Your Time
Hold You in My Arms
God Willin' and the Creek Don't Rise
Like Rock & Roll and Radio
Henry Nearly Killed Me (It's a Shame)
Encore
Shelter
You Are the Best Thing
David Gray set list
Draw the Line
Fugitive
The One I Love
Now and Always
Be Mine
Stella the Artist
Say Hello Wave Goodbye
This Year's Love
Babylon
Sail Away
Encore
Nemesis
Please Forgive Me