Film & TV
Lights. Camera. Santa Barbara!
Lights. Camera. Santa Barbara!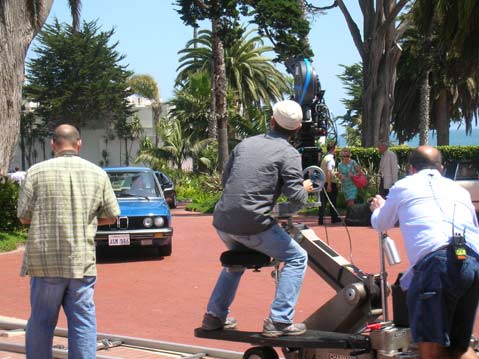 If you noticed that the backdrop to the 2009 Nancy Meyers film It's Complicated features the Santa Barbara County Courthouse or El Paseo, send your regards to the Santa Barbara Film Commission. Acting as the intermediary between filmmakers looking to shoot in Santa Barbara and the owners of locations and services that the filmmakers need to make their shoots successful, the commission provides a kind of inverse map to the stars — showing Hollywood's celluloid stars Santa Barbara's most beautiful locales and advising them where to unpack their cameras and set up shop.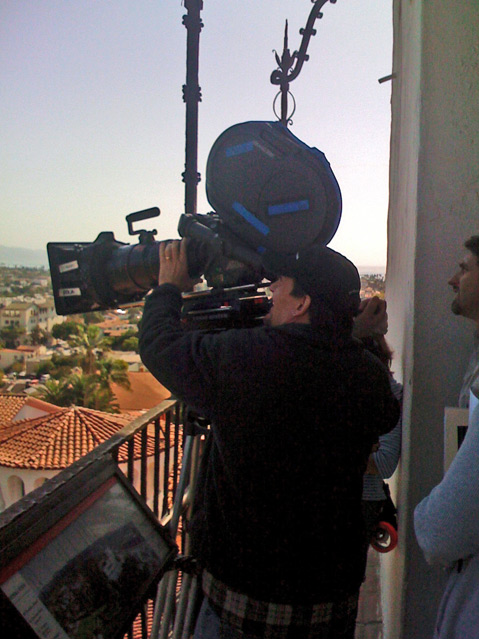 The organization has two primary roles, according to the county film commission's Geoff Alexander. "First, and most important, is our promoting of Santa Barbara as a media production destination," said Alexander, which includes everything from blockbuster movies to still photography shoots and TV commercials. When companies take the bait, Alexander explained, "We facilitate all of their logistical needs. We find them a suitable location, help them through the permitting process, help them hook up with a local crew base, etcetera." This year, the commission is also bringing attention to Santa Barbara's filmmaking history, as 2010 marks the 100-year anniversary of when Flying A Studios started shooting short silent flicks back in 1910.
Though having a regional film commission is not novel — there are dozens of film commissions in California alone, and plenty more internationally — Santa Barbara's commission faces unique challenges. "We are close to Los Angeles, but not close enough," said Alexander. "Because of union rules, if you're more than 30 miles from L.A., your production costs are immediately going to increase by 10 percent, as you'll have to put your people up in hotels."
Ronnie Mellon, a production coordinator/location scout who's been in the business for 26 years, echoed that concern. "We are what's called 'out of the zone' — more than 35 miles from the Pacific Design Center," Mellon said. "When you have a job in the zone, you go to the job, and then go home and sleep. When you work out of the zone, workers have to be paid per diem and put up in hotels." The faltering economy, said Mellon, only leads more filmmakers to skip the Santa Barbara shoot in favor of studio time or sticking within the zone. "We have the curse of being so near [to Los Angeles], and yet so far," said Mellon.
But when crews don't balk at the costs, it's at a great boon to the county's economy. "Moviemaking is a very expensive process," explained Alexander. "When you have a feature come into town, you can have a group spend $200,000 a day. [Much of it] is spent on hotel services. Hiring local people for crew also generates a pretty substantial amount of money. Last year, there was a direct spend of $9.6 million, the economic impact on Santa Barbara County being $24 million."
Laura Mclver, the general manager of the Canary Hotel, said that her business was positively affected by the commission's efforts. "We get a lot of last-minute business from film shoots," she said. "Bed tax also helps the community. The law requires that any guest that stays in the hotel pays an occupancy tax of 12 percent, which goes back to city services."
In addition to the direct economic benefit, there is also the positive publicizing of Santa Barbara as a tourist destination. "We don't have people come here to make things look bad," said Alexander. "Every year these kinds of productions create a massive positive PR impact. It makes people want to come here."
Though beautiful Santa Barbara no doubt gains many admirers in viewers of Santa Barbara-set films like Sideways or Steal Big, Steal Little, the city may have its biggest fan in its own film commissioner. "I genuinely love Santa Barbara as much as you possibly could," said Alexander. "For me, it is an easy sell."