Film & TV
Fall Arts Preview: Film
Docs and Foreign Imports Rule This Season's Screening Schedule
After treading through the sometimes great (Inception), sometimes lukewarm (The Expendables) summer blockbuster season, fall's film offerings feel like a breath of fresh cinematic air. This autumn, Arts & Lectures (A&L) returns to the fold with a phenomenal (and varied) selection of filmic treats, while screening houses like Magic Lantern and the Ojai Film Society resurrect a whole slew of this year's highlights.
It all kicks off this Sunday, September 19 at the Arlington, where the Santa Barbara International Film Festival presents the 1926 silent film The Black Pirate, accompanied by pipe organist Dennis James. On Friday, September 24, Magic Lantern launches its season with the Robert Downey Jr.-starring Iron Man 2 at Isla Vista Theater. Wednesday, September 29, finds Jacques Perrin and Jacques Cluzaud's deep-sea doc Oceans screening twice at UCSB's Campbell Hall. And Sunday, October 3, the Ojai Playhouse plays host to the highly stylized and oft-overlooked French caper Micmacs, from Amélie director Jean-Pierre Jeunet.
The silent film love continues on Thursday, October 21, when A&L presents sci-fi classic Metropolis at Campbell Hall. The Ojai Film Society hosts the family dramedy of the year, The Kids Are All Right, at the Ojai Playhouse on Sunday, October 24. Outdoor types can get their cinematic fill on Tuesday, October 26, when Campbell Hall houses a night of extreme sports flicks as part of the annual Telluride Mountain Film Tour.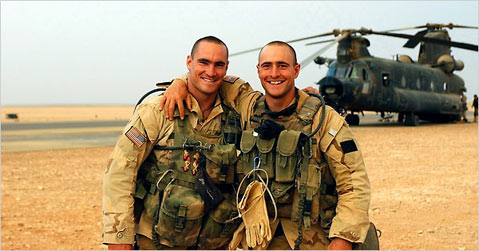 Come November, Magic Lantern presents pseudo-doc Exit Through the Gift Shop, about high-profile graffiti artist Banksy on Friday the 5th. A&L brings Justine Shapiro's touching doc Our Summer in Tehran to Campbell Hall on Wednesday, November 10. And the Ojai Playhouse revives the eye-opening The Tillman Story on Sunday, November 14. On Monday, November 15, Osama bin Laden's former bodyguard takes the spotlight in Sundance award-winner The Oath, which screens at Campbell Hall. Michael Cera brings a graphic novel hero to life in Scott Pilgrim vs. the World, which plays at Isla Vista Theater on Friday, November 19. A father falls for his son's homeroom teacher in the French-language Mademoiselle Chambon, which screens at the Ojai Playhouse on Sunday, November 21. And Arts & Lectures rounds out its season with the German historic drama Vision: From the Life of Hildegard von Bingen at Campbell Hall on Monday, November 22.