Theater
Fusion 5.0 at Center Stage Theater
Dances Included in the Lit Moon World Theater Festival
We humans are lovers of stories. Whether our tastes lean toward War and Peace, The Biggest Loser, or Facebook status updates, all of us like seeing our own joys and struggles reflected in other characters. Lit Moon Theatre Company director John Blondell knows this, and he also knows we're starved for stories that affirm our physical nature.
This year, as part of Lit Moon's World Theater Festival, Blondell included an evening of works created by choreographers. On a program otherwise composed of experimental theater and music, Fusion 5.0 could have been a kind of afterthought. Instead, these five dance works blossomed in this context, rounding out a sense of what S.B.'s progressive theater scene looks like.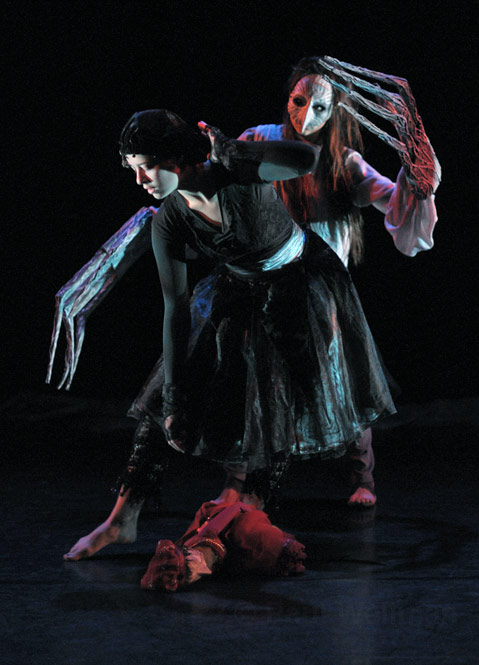 The night opened with "Love on the Altar of Impermanence," Robin Bisio's trippy nature tour through a world where three lithe dancers struck languid, morning-after poses, bounced and wriggled like seals in mating season, and finally collapsed in a transcendent heap. Singer/songwriter Alixandra Macmillan-Fiedel provided indie rock ballads, and Brian Szymanski's footage of train tracks, vintage convertibles, and sped-up nature films scudded past behind it all. In Victoria Finlayson's "Maiden's Sorrow," solo dancer Malia Wee conveyed the anguish of a young woman doomed to be sacrificed; her body's graceful lines seeming to be reeled back in by sudden contraction.
You didn't need to read the program notes to get a clear sense of tension between lovers in "Skin and Hearthstones," a duet created and performed by Christina McCarthy and Jeff Mills. They leaned into each other to find solace, then jerked apart as if remembering some old distrust. In one striking moment, she clung to his neck and curled her body against his chest like a baby while he raised his hands and turned his head in a gesture of total rejection.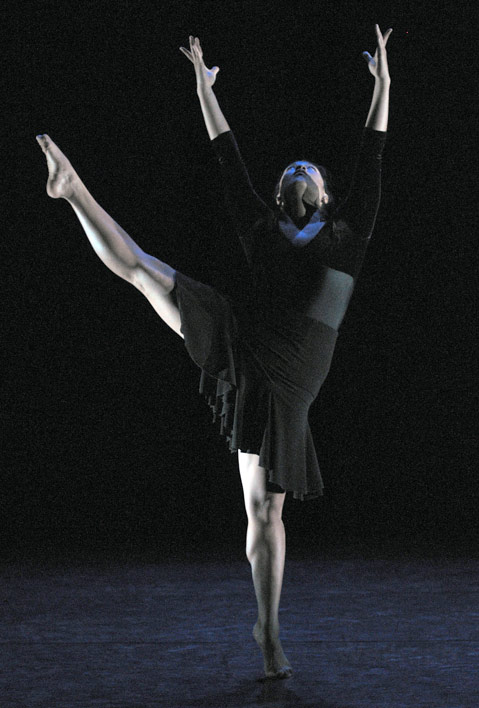 Bisio's "Lotuseater" juxtaposed performer Erika Kloumann against video footage of herself dancing on the beach. On-screen, she was ethereal. Onstage, she was punky, powerful, and disoriented, rising and falling like a drunken phoenix.
The clearest narrative of the night came at the end with McCarthy's "Love Petrushka," last seen at UCSB's Hatlen Theater. On this intimate stage, the story of three puppets controlled by an evil magician seemed to swell, capturing the horror of engulfment. Ann Bruice's costumes had even greater dramatic impact—you could almost feel those giant, spidery hands closing around your own limbs.