News
Cops Still at Impasse
POA and City Administrator Agree to One More Mediation Round
The protracted contract standoff between the Police Officers Association (POA) and Santa Barbara City Administrator Jim Armstrong shows no sign of resolution, though both sides agreed to at least one more round of mediation after last week's effort failed to yield movement. Armstrong has insisted that the POA accept a 6-percent pay cut — like other city bargaining units — in response to a projected budget shortfall of $9 million. A consultant hired by the POA contends no cuts are necessary because City Hall has $116 million in reserves it could legally spend. City finance chief Bob Samario countered that the POA's expert doesn't understand the legal barriers that restrict City Hall from dipping into many of its accounts. He acknowledged there was $29 million in reserves the city could spend, but cautioned against spending onetime funds on ongoing costs.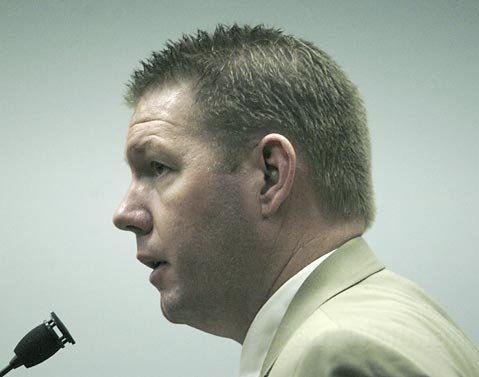 Armstrong met face-to-face briefly with POA leader Sergeant Mike McGrew, but that encounter — like last week's mediation — went nowhere. The POA ranks as one of the city's most visible and politically potent unions, and its contract with City Hall expired June 30. Where other unions have agreed to pay cuts or have indicated a willingness to negotiate such concessions, the POA has insisted that its members take no pay cuts and that they not be required to pay into their retirement accounts. Should mediation fail, the council could unilaterally impose a contract on the POA, if it has the votes. Should that occur, the POA has warned that 10 sworn officers would retire and another 15 would look for work elsewhere.
Assistant Chief Frank Mannix expressed skepticism that such an exodus would in fact take place, noting that other cities like Ventura are seeking 9-percent pay cuts from its police unions. Mannix also stated that experienced police officers laid off by other departments are now looking for work. McGrew said Mannix "did not have his fingers on the pulse" and insisted that he's had to talk several officers out of leaving already.