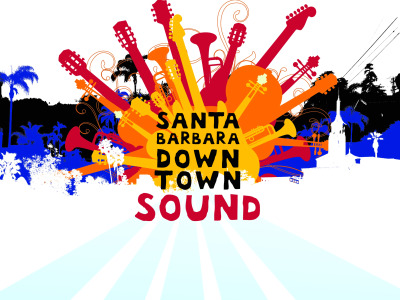 Last night, the second round of the Indy/New Noise-sponsored Downtown Sound competition kicked off at Velvet Jones with a killer night of music from the first four of eight semi-finalist acts. The lineup included Ventura's Birdfeeder, and Santa Barbarans Dante Elephante, False Puppet, and Snakefist, and trust me when I say that every single player brought the rock. Birdefeeder manned the opening slot and dished out a reverb-heavy batch of pysch and surf rock tunes that were part throwback, part experimental, and all hard hitting. Dante Elephante followed suit with wonderfully eclectic mini-set worth of Beatles and Strokes-tinged indie rock. The youngins of False Puppet stepped up to bat third, and shredded through a handful of blistering rock numbers like a trio of seasoned veterans. And hard rockers Snakefist closed out the show with a welcome and palatable mix of metal and punk that the audience was more than stoked to slam dance along to.
By night's end, though, there were only two who could claim victory, and ultimately the voting public sided with Snakefist and Dante Elephante. Both bands will battle it out alongside Wednesday's top two for a chance to win a whopping $6,500 worth of gear from Ernie Ball, a slot on next month's New Noise fest, and pro studio time at Playback Studios.
More importantly, though, Sunday's semi-finals raked in a hefty chunk of change for S.B. non-prof Notes for Notes. It also provided another strong set of arguments for the Renaissance that seems to be slowly overtaking the local music scene. Well done, guys.
This Wednesday, October 13 at 8 p.m. the second part of the Downtown Sound semi-finals moves to SOhO (1221 State St.), where Wetlands, The Internet, The Goodland, and Lonesome Dub battle it out for two slots in the finals.
You can also catch the final round of the Indy/New Noise's Downtown Sound competition at SOhO next Thursday, October 21 at 8 p.m. For tickets and info for both shows, call 962-7776 or visit sohosb.com.