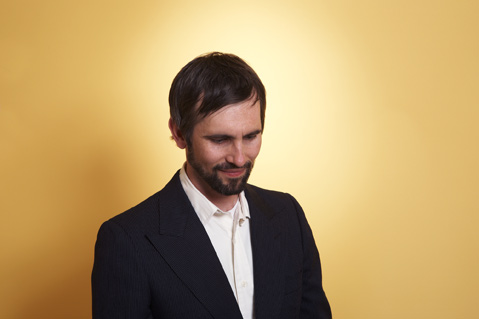 LET THE GAMES BEGIN: While it's all said and done now, we here at The Indy were only halfway through the first round of our Downtown Sound semi-finals by press time this week. It was on Sunday that Velvet Jones played host to the first four of eight semi-finalist showcases in the competition schedule. The lineup included Ventura's Birdfeeder and Santa Barbarans Dante Elephante, False Puppet, and Snakefist, and trust me when I say that every single player brought the rock. Birdfeeder manned the opening slot and dished out a reverb-heavy batch of pysch- and surf-rock tunes that were part throwback, part experimental, and all hard-hitting. Dante Elephante followed suit with a wonderfully eclectic mini-set worth of Beatles- and Strokes-tinged indie rock. The youngins of False Puppet stepped up to bat third, and they shredded through a handful of blistering rock numbers like a trio of seasoned veterans. And hard rockers Snakefist closed out the show with a welcome and palatable mix of metal and punk that the audience was more than stoked to slam dance along to.
By night's end, though, there were only two who could claim victory, and ultimately the voting public sided with Snakefist and Dante Elephante. Both bands will battle it out alongside yesterday's top two this Thursday, October 21, at SOhO. The winner from that show scores a whopping $6,500 worth of gear from Ernie Ball, a slot on next month's New Noise Fest, and pro studio time at Playback Studio.
More importantly, though, Sunday's semi-finals raked in a hefty chunk of change for S.B. nonprofit Notes for Notes. It also provided another strong set of arguments for the Renaissance that seems to be slowly overtaking the area music scene. Well done, guys.
Catch the final round of The Indy/New Noise's Downtown Sound competition at SOhO (1221 State St.) Thursday, October 21, at 8 p.m. For tickets and info, call 962-7776 or visit sohosb.com.
HIP TO BE HEP: In between all this band battle action, SOhO is playing host to some big time out-of-towners: Jamaican reggae pioneers the Heptones. Since forming in Kingston in the mid '60s, the trio (collectively Leroy Sibbles, Earl Morgan, and Barry Llewellyn) have championed a mix of rocksteady and American soul and doo-wop. They made a name for themselves as both original songwriters and cover artists, reworking tunes like Dylan's "I Shall Be Released" and Billy Stewart's "I Do Love You," and teamed up with the legendary Lee "Scratch" Perry for a series of projects before falling into obscurity. Today, with all three members now back onboard, Saturday's performance promises to be a lively and nostalgia-inducing one. They play SOhO this Saturday, October 16, at 9 p.m. For tickets and info, visit clubmercy.com.
SHORT AND SWEET: Also this week, Isla Vista's Biko Co-op Garage opens its doors to longtime troubadour (and sometimes Sufjan Stevens collaborator) Half-Handed Cloud (aka John Ringhofer). The one-man band is touring on behalf of his new, quirky, and lengthily named full-length, As Stowaways in Cabinets of Surf, We Live-out in Our Members a Kind of Rebirth, which was written and recorded from the basement of the church that Ringhofer had long called home and lays claim to 25 of Ringhofer's signature twee-pop vignettes. Nowadays, the newly married songsmith is penning brief little opuses from a house all his own and reflecting back on his body of work, which now includes six LPs and four EPs, all released on Stevens's Asthmatic Kitty label.
"I think of the whole album as one piece. It's all meant to flow into each other. All the albums are meant that way," Ringhofer explains. "Actually, the whole body of work is meant to flow into each other. It's one huge song. One album will end with a setup for the next thing."
Half-Handed Cloud plays Biko Co-op Garage (6612 Sueno Rd.) on Wednesday, October 20, at 7:30 p.m. Visit sbdiy.org for info.