News
Accused Eastside Attackers in Court
Chief Sanchez Says He's 'Had It' With Gang Violence
While a 37-year-old Syrian man clings to life after being attacked and beaten as he walked home from work early Tuesday morning, the three men accused of the assault made their first court appearance Thursday afternoon, hours after Police Chief Cam Sanchez told the press he's "had it" with gang violence.
The man, George Ied, has been on life support since arriving at Cottage Hospital not long after the incident took place. Police believe he was walking to his home on Salinas Street from work at Mi Fiesta Liquor, and was on the 1300 block of Punta Gorda Street, only a block away from home, when he was punched, beaten, and stomped unconscious.
Three alleged gang members — including two brothers who were recently released from federal jail — have been arrested for the attack, and were in front of Judge Donna Geck for arraignment Thursday afternoon. Their appearance was brief, and the case was continued to Tuesday as their attorney representation is sorted out.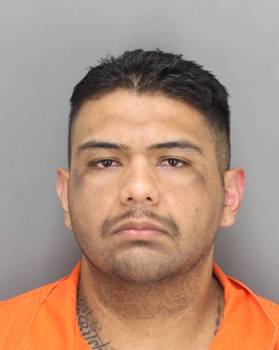 The three — Steven Santana, Miguel Parra and Ismael Parra — each face an attempted murder charge with a gang enhancement, and a separate charge of being an active participant in a criminal street gang. Miguel Parra is being held in County Jail on no bail, while his brother and Santana each have bails of $500,000. Prosecutor Hans Almgren asked the judge to increase their bails to $1 million, considering the case could very well turn into a murder case, but defense attorney Megan Leisz said that, if and until that happens, the bail should remain where it is.
Dispatched police went door-to-door on Tuesday looking for witnesses of the assault as well as possible evidence. Not far from the site of the attack police noticed an unattended fire in the backyard of a residence and contacted two brothers who lived there. Police "determined they had just been in a fight," according to Lt. Paul McCaffrey, and found what he described as "charred clothing," believing it to be burned evidence which would link the two to the assault. Sanchez said one of them was armed with a knife and had blood on him, though he wouldn't say which one.
Developing leads, detectives identified a third suspect, 23-year-old Steven Santana, who was arrested later that day.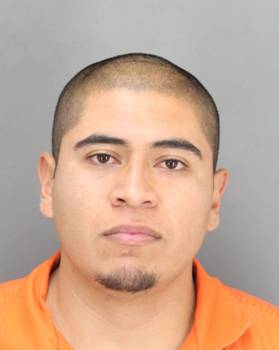 In a press conference Thursday on the steps of the police station, Sanchez spoke grimly of the victim's chances, telling reporters that Ied "will never be able to tell us" what happened. Ied's survival has been considered unlikely since he was admitted to the hospital, and the last word is that he is in extremely critical condition and on life support.
Meanwhile, Sanchez said gangs are stepping up their activity. "They're stepping outside their own box and attacking innocent people," he said. Gang-on-gang violence, particularly between the East and Westside gangs, has been common in recent years, despite a perceived lack of serious gang crime since a crescendo in 2007 and 2008. But alleged gang members attacking innocent victims is something different. Sanchez said he had no information which would indicate the suspects knew the victim or had any interactions with him prior to when they allegedly attacked him.
That was particularly troubling to Sanchez, who said the community is "in fear, and they should be," adding that a meeting Monday morning to rearrange the department's priorities was being planned. "We as a police department also get frustrated when this stuff happens." He plans to "ratchet up" patrol and efforts to put an end to the violence.
The Parra brothers both had been in federal custody until recent months as a result of Operation Gator Roll, a large multi-agency strike on the Eastside gang in 2008. In federal court, 22-year-old Miguel Parra received 23 months for pleading guilty to conspiracy to distribute cocaine. He was released on June 17.
In a letter to a federal judge when he was being sentenced, Parra had said that his arrest—and the subsequent time he spent in federal jail— gave him a chance to grow up after a childhood during which his father was in prison, his mother worked in three jobs, and he turned to alcohol and drugs.
Ismael Parra, 25, was released less than a month ago on September 16 after serving time for pleading guilty to a federal charge of Racketeer Influenced and Corrupt Organizations (RICO) Act conspiracy.
Each of the Parras are under federal supervised release, according to Assistant U.S. Attorney Mark Aveis, who prosecuted all of the men from the Gator Roll indictment. The terms of the release prohibit them from engaging in gang-related activity and require that they obey all laws. The two could be brought back in front of the federal judge on charges of violating the terms.
Of the 28 federally indicted men from Operation Gator Roll, at least 11 have already been released from custody. The operation took down dozens of Eastside gang members, and made a large dent in the criminal activity on the streets of Santa Barbara over the last two years. Sanchez said he still counted Gator Roll as a success, noting that the suspects would've been on the streets if they weren't already in jail. "What would they have done these last two years if we didn't do something?" Sanchez asked. The two served their time for the crimes they had committed. "The system is what it is."
According to documents filed in federal court, both brothers — who each have young children — have a history of substance abuse problems, even at their young ages.
Miguel Parra was arrested in possession of a billy club in May 2003. He was placed on informal probation which he violated four months later when he was arrested for driving without a license and identifying himself as his older brother.
He was sentenced to camp placement, and in December 2003 was involved in a gang-related fight at the camp, for which he received 30 days in Juvenile Hall. He returned to camp, where he stayed until his release in March 2005.
A year later, in June 2006, Miguel Parra was fined for fighting in public, and on Halloween of 2006, he was arrested for drunk and reckless driving, and hit and run. He was sentenced to 74 days in jail and three years probation for that incident.
In July 2007, police searched his home and allegedly found cocaine and a throwing star. He eventually pleaded guilty to possession of a controlled substance and possession of a deadly weapon. He was sentenced to 60 days in County Jail, and later 30 days for violation of probation.
In 2008 he was convicted of a minor in possession of alcohol charge and in July 2008 was cited for driving with a suspended license when he was operating an ATV on the beach, though he explained at the time he didn't think he needed a license to do so.
Ismael Parra has two open cases currently working their way through superior court. In one, he faces charges of battery of a police officer and resisting arrest. According to court documents, he allegedly refused to remove a t-shirt with "805 Southern Cali" written on it at Earl Warren Showgrounds, and later allegedly struck a deputy. In the other, he is facing charges of giving false information to a police officer and possession of a small amount of marijuana.
He pleaded guilty to a charge related to pushing and hitting his pregnant girlfriend in October 2003, and was sentenced to three years probation. The next year he received three years probation for possession of a wooden mini-baseball bat.
According to superior court records, Santana has been charged four times with misdemeanor crimes, the most recent coming in June 2010 for an open intoxicant. Santana also pleaded guilty in 2007 to disturbing the peace for using some off-color language. He has never faced serious criminal charges.
The three will be back for arraignment on October 19 at 8:30 a.m. in front of Geck.