Food & Drink
Plow & Angel Bistro
San Ysidro Ranch's Casual, Comfortable Spot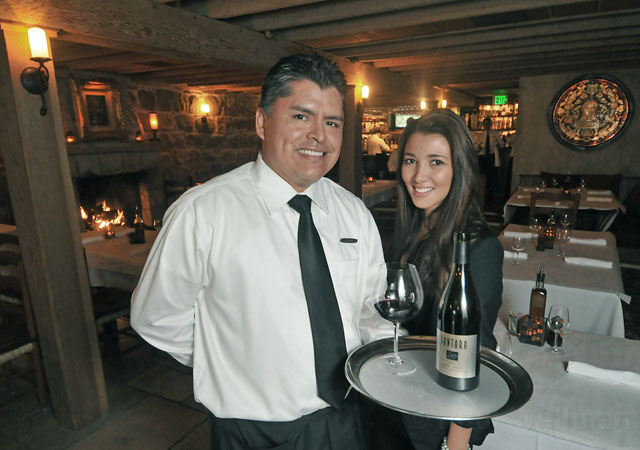 Where: 900 San Ysidro Lane, 565-1745, sanysidroranch.com.
What: San Ysidro Ranch's more casual sister restaurant to the Stonehouse.
How Much: Friends & Neighbors Specials (Sunday-Wednesday, includes soup or salad and dessert) $32-$38, appetizers $9-$17.
The Dish: Its simple, yet spot-on comfort menu, as well as the San Ysidro Ranch Resort luxury, enhances the cozy atmosphere of this tavern-like space in the Montecito foothills. Located beneath the highly regarded Stonehouse Restaurant, Plow & Angel is known for its approachability, richly flavored dishes, warmth, and specialty cocktails. Wooden beams frame exposed stone walls and stained glass windows, with the focal point being the bar space at the far end of the restaurant. This beloved locals' secret is famous for its macaroni and cheese, beef chili & beans with house-made jalapeño-and-cheddar cornbread, as well as grilled flat-bread pizzas. Also try the Colorado lamb sliders, a dish aptly flavored with fennel apple coleslaw. Vegetarians will fall in love with the grilled marinated tofu with coconut curry sauce—a dish difficult to find in a fine-dining establishment, and a 2010 Foodie Award winner. Don't skip dessert: The Chocolate Lovers Banana Mascarpone Tart comes in full and half portions.