Briefs
Evi Quaid Skips 500K Bail
Judge Reissues Arrest Warrant
Actor Randy Quaid and his wife, Evi, failed to appear in Santa Barbara Superior Court on Tuesday for their scheduled arraignment on charges of trespassing and felony vandalism. The couple stands accused of squatting in a Montecito home they once owned.
Defense attorney Robert Sanger revealed on Tuesday that after reviewing the title documents, he had reason to believe fraud had taken place, stating, "It looks as if signatures have been forged." The Quaids contend they still legally own the property and had every right to be there. Before the court will consider such possibilities in detail, the Quaids will need to show up for their mandated appearances.
According to Sanger, the couple were unable to attend because they are in Canada awaiting an immigration hearing following their arrest in Vancouver. The Quaids have been seeking asylum, claiming they are persecuted by "Hollywood star whackers," who they allege are seeking to defraud and murder them.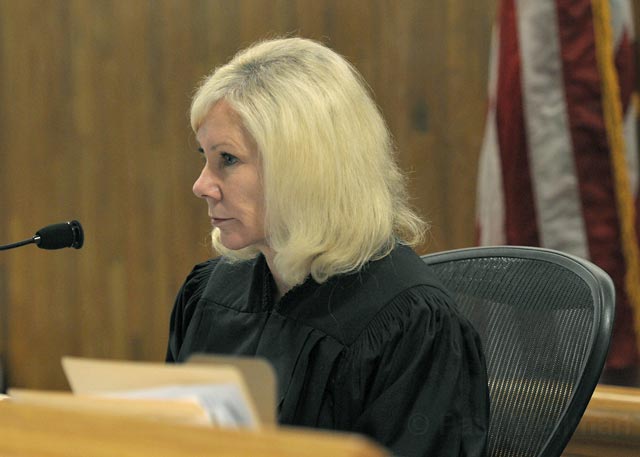 Randy is scheduled for an appearance in Canadian immigration court on November 8, and has been released on bail. His bond agreement confines him to Canada until that time. Acknowledging the circumstances, Santa Barbara Judge Donna Geck ordered Randy's warrant to be held, as well as the fate of his bond, until November 16, when he and his wife have been ordered to reappear.
Evi, however, who is a Canadian citizen, was under no legal hold as a result of her arrest and theoretically could have appeared for her scheduled arraignment. When pressed by the judge for an explanation, Sanger could only "ask for the court's indulgence," stating, "Mrs. Quaid does not want to be separated from her husband under these circumstances." Unimpressed, Judge Geck ordered the forfeiture of Evi's $500,000 bail bond and issued a new warrant for her arrest.
Prosecuting Deputy DA Anthony Davis asserted that Evi Quaid's extradition was an option, but conceded that the district attorney will need to balance a number of considerations before such a decision could be made.