Arts & Entertainment
Exclusive Interview with Chris Colfer of Glee
T.V.'s Kurt Hummel Talks Screaming Fans and Show Tunes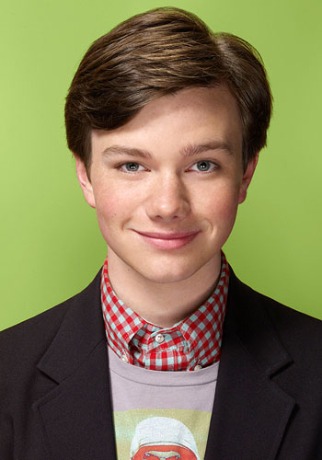 A little over a year ago Chris Colfer was an unknown actor setting out to be an ordinary college student at Fresno State. Three weeks into his freshman year he was spotted by Glee co-creator Ryan Murphy, who wrote a new role just for him. What we got was Kurt Hummel, New Directions' gay sparkplug with the incredible vocal range and a fascinating relationship with his sympathetic car mechanic dad Burt. Now he's become America's TV sweetheart of the season, and he's got screaming fans everywhere. Colfer recently took a break from shooting on to speak about what it has been like to become an overnight sensation.
You've had quite an amazing year. What's it like to go from being unknown to being a big star so quickly? Do you get recognized on the street? It's amazing. It's been an incredible ride. I get recognized all the time now. On Halloween I wanted to go out with my friends for the West Hollywood Halloween Parade, so I made this wizard costume with a mask, a wig, and a giant hat so that no one could see my face. I also stopped talking because a lot of times the big giveaway to people that I'm me is my voice. None of it worked. Everyone seemed to recognize me instantly. I do like the attention, and I really appreciate it that my character, Kurt, is so loveable, but the thing is, many, many of the people who recognize me, well, for some reason their reaction is to scream. I want to meet my fans, but I don't necessarily want to get mobbed, and I feel like when people are just screaming their lungs out at me it's a little out of control.
You've done some great versions of more traditional Broadway show tunes on the program, like "Rose's Turn" from Gypsy. Did you know that song before you came to perform it on Glee? Oh yes, that's a point where I am really like my character. Before Glee it was like I only knew show tunes. That's my favorite stuff. I had done Gypsy in a local production and I used to watch the woman who played Mama Rose every night and be awestruck and think that "Rose's Turn" was the greatest song. I actually suggested it to Ryan [Murphy] and he took my idea and decided to run with it. When I told him I wanted to sing "Rose's Turn" I really didn't have a clue where or how it would be integrated into the plot, but then Ryan did his magic and it fit perfectly, so I was very happy about that.
Are you getting offers from Broadway casting agents? Yes, lots of them, and you can imagine how thrilled I am to be in that position. But right now I am so busy with Glee and with seizing this opportunity that I'm putting them off for now. I will be on Broadway eventually though. That's another dream that looks like it's going to happen.
I know that you like to write, and I enjoy reading your tweets. Do you have any script ideas or ambition that way? Honestly, yes, but I'm not calling attention to that right now because I don't want to seem like that stereotypical actor-who-wants-to-write. But since you ask, there's a whole kind of iceberg of things that are just under the surface that I'm working on and thinking about doing with my writing when the time comes.
If you could pick a co-star for your first feature film, who would it be? I'm still very much the star-struck small-town farm boy, so I tend to freak out whenever I meet anyone whose work I have admired. I love Meryl Streep — who wouldn't want to work with her? And I am also a huge fan of Jennifer Saunders. That's my sense of humor exactly. And I really want to get Julie Andrews to come on Glee and play my grandmother, so watch for that!