Courts & Crime
Accused Mesa Murderer on Trial
Prosecution Paints Corey Lyons as a Calculated, Cold-Blooded Killer
Corey Lyons, under the cover of darkness early in the morning of May 4, 2009, entered the home of his brother and "brutally murdered" him and his life partner with shotgun blasts because of a lawsuit he was entangled in, a prosecutor alleged in opening statements of Lyons's trial Friday afternoon.
The defense, led by attorney Robert Sanger, will present its opening statements Monday. It is unclear at this point what that defense will be, or if Lyons himself will take the stand. Lyons is potentially facing life in prison without the possibility of parole should he be found guilty of homicide.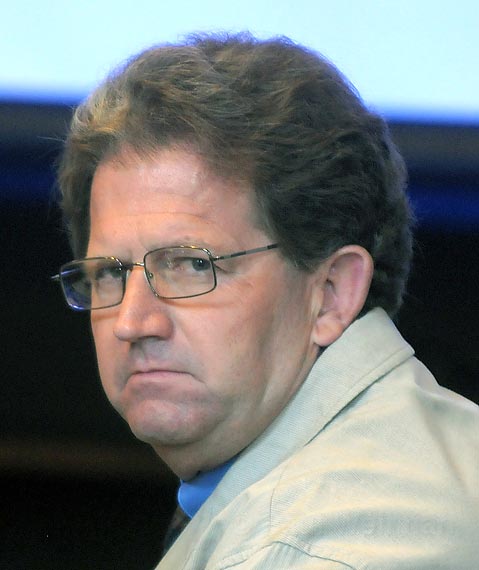 He is charged with two counts of murder, each with special circumstances of lying in wait, committing a double murder, and murder for financial gain. If any of the special circumstances are found to be true in connection with the crime, it could mean life without parole. There is also an allegation of him using a gun, which could add an additional life sentence. He is also charged with residential burglary.
Senior Deputy DA Gordon Auchincloss told the jury Friday that Lyons shot Barbara Scharton, the life partner of Daniel Lyons, in the face with a 12-gauge shotgun, then shot his brother. The two were shot several times, including once in their heads with a 38-caliber revolver, he alleged.
The killings took place at 621 Aurora Avenue on the Mesa, in a second home owned by Lyons and Scharton, both successful attorneys. Corey Lyons, a contractor, built the home for the couple, who then sued him. Among other things, they sued him for breach of contract, theft, and construction fraud, alleging the house cost twice as much as it should've to build and took twice as long, not to mention it was faulty and leaky. The civil case was to be settled later that morning.
Auchincloss said the suit rattled Corey Lyons, who talked to several people about murdering his brother, and gave indications the Lyons family was split in supporting the siblings in the lawsuit, even today. The defendant's younger brother, Patrick Lyons, and sister, Colleen Zittelli-Lyons, will both be called to testify, though they haven't cooperated with investigators. Auchincloss said Corey Lyons called his sister just hours after the alleged murders — but before the news was public — telling her their brother had been killed.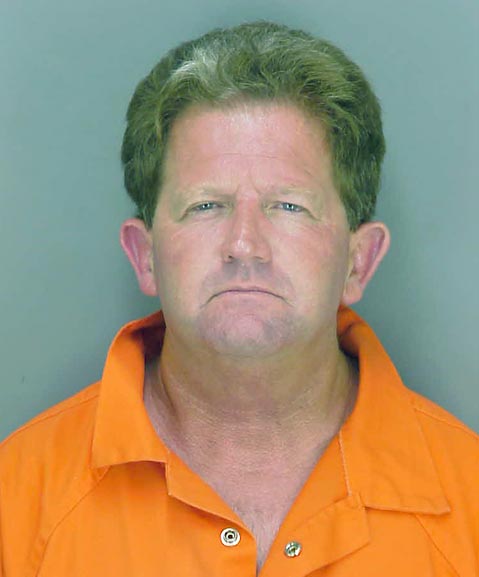 Police couldn't locate Corey Lyons for some time after the murder, and he wasn't in his bedroom when they arrived at his home in the middle of the night, Auchincloss said. Authorities even checked a motor home he owned which sat near his Goleta house, but didn't see him. Yet it was out of that same motor home he emerged around 9 a.m., wondering what was happening. After he identified himself, he was arrested, and as he was being handcuffed, Auchincloss said, Lyons was "shaking uncontrollably."
There is also a so-called whisper tape which recorded a conversation between Lyons and his wife in an interview room the day he was arrested. Millie Lyons apparently whispers to her husband that police asked her if he had any guns, and she told them no. She also told him the police had looked in the motor home and not found him earlier. He later made a statement saying he was hiding in the bathroom at the time.
While the murder weapons were never recovered, Auchincloss said gunpowder residue was found on Lyons's hands. Additionally, authorities found several weapons owned by Lyons and stored in a rented storage unit.
Nothing inside the home was disturbed or stolen, Auchincloss said. "It was obvious from the scene this was personal. This was a revenge killing," he said.
It will be up to Auchincloss to convince the jury of that, however, and the defense's opening statement is still to come. That will take place Monday at 9 a.m. in Department 2. The trial is supposed to last several weeks and extend into December.