Arts & Entertainment
Procol Harum Comes to the Lobero
1960s Supergroup Had Worldwide Hit with "Whiter Shade of Pale"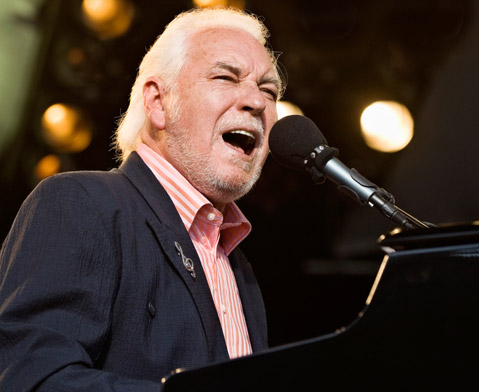 Debut singles don't come any catchier—or more classic—than "Whiter Shade of Pale," the breakout hit with which Gary Brooker, Keith Reid, and Matthew Fisher introduced Procol Harum back in 1967. Since then, the song has gone on to become one of the most played records of all time, and the point of departure for a swarm of covers that's fast approaching the 1,000-version mark. But there's a lot more to Procol Harum than the stately organ, intricate composition, and haunting lyrics of their best-known single. In fact, as of November 1, 2010, four of the group's albums from the 1970s—Grand Hotel, Exotic Birds and Fruit, Procol's Ninth, and Something Magic—have been rereleased by Union Square Music for digital download in completely remastered versions that include some great bonus tracks. It's a treat to revisit these releases, each of which demonstrates the wide-ranging, highly eclectic, and always-musical style of these underappreciated legends.
In support of the digital reissues, Procol Harum is playing a small number of gigs this month, including one at the Lobero on Saturday, November 13. I spoke with Brooker, the pianist and songwriter responsible for the lion's share of Harum's music, by phone last week.
You have included some cool things on these reissues that haven't been heard before. Where did you find the bonus tracks? I had most of them at my house. Fortunately, I'm one of those people who never throws anything away. They were on tape, and that one-fourth-inch tape has to be carefully treated, but we are very happy with the way the remastering came out.
You had a band before Procol Harum called The Paramounts, with which you also had a hit—the [Jerry] Leiber and [Mike] Stoller song "Poison Ivy." Did you listen to a lot of American music back then? Absolutely, we listened to everything we could get our hands on from the States. We were mad for soul, R&B, and also pop; things like the Young Rascals. I loved Booker T. & The MGs. We weren't necessarily playing just American-style soul music, although that was part of the mix. Playing soul covers eventually became harder once the actual American soul singers started showing up and playing in London. It was one thing to sing a soul song when no one had heard it except on record, and another to do so when you knew that people were going to head out the next night and catch Otis Redding in person at the Hammersmith Odeon or somewhere like that.
In the Beatles' movie A Hard Day's Night, a reporter interviewing the band asks Ringo if he's a mod or a rocker, and Ringo answers, "I'm a mocker." I've got to ask you the same question—were you a mod or a rocker? Well, even though Ringo turns it into a joke, the fact is that what he's saying there is true. If you were in a band, you had to be both. You had to be a mod and a rocker because you were playing to mixed crowds that included young people from both of those scenes. It's always been the case that young people in England are on the lookout for something that they want to be like, and it's often not something English. That's kind of where the influence of Percy Sledge [on "Whiter Shade of Pale"] came in. I remember it very well, because we were in the south of France for most of the summer of 1966, which is when the song "When a Man Loves a Woman" came out, and I remember admiring it very much. It was different, and yet it was a hit. And that's part of what we set out to do with "Whiter Shade," and in Procol Harum more generally—something different, something that was not what people were expecting.
4•1•1
Procol Harum play the Lobero Theatre (33 E. Canon Perdido St.) on Saturday, November 13, at 8 p.m. For tickets and information, call 963-0761 or visit lobero.com.