Living
Las Posadas Celebrates Mexican Christmas
Nine Days of Singing and Community-Building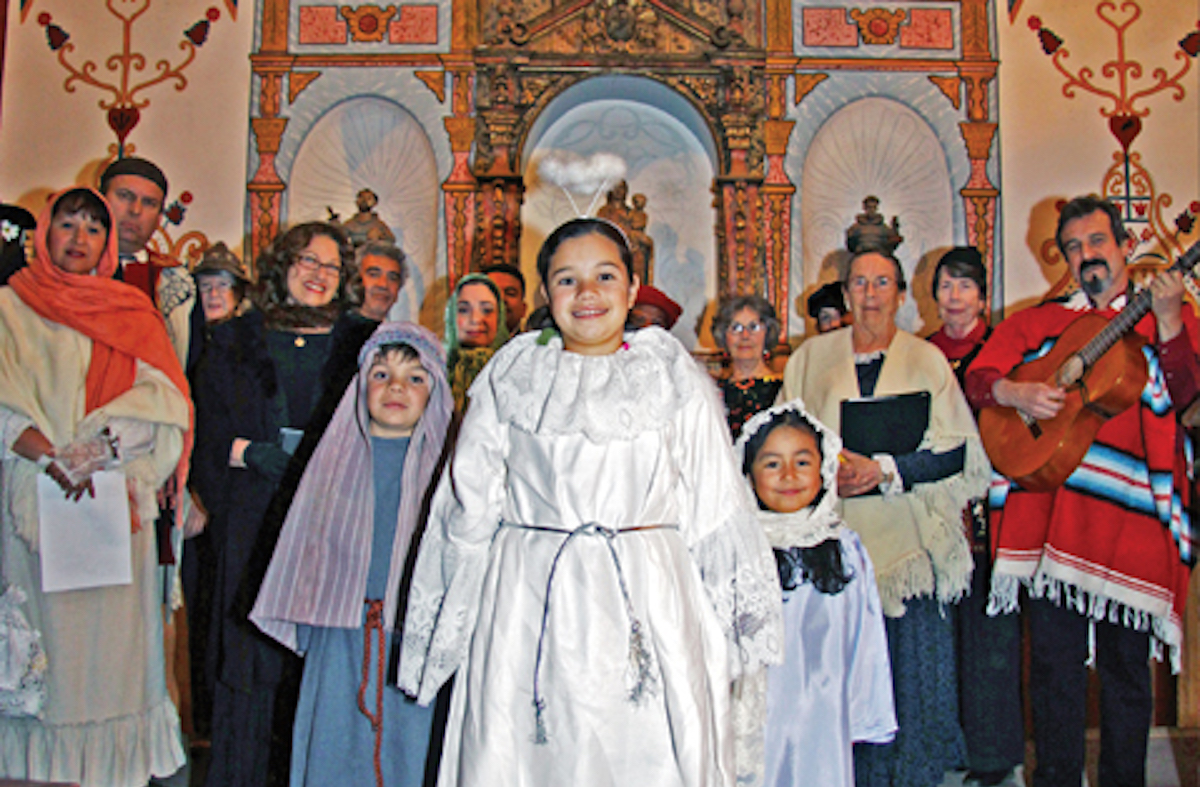 Imagine that you and your nine-months-pregnant wife are in danger and must leave town to protect your unborn child. What would you do? If you are a responsible father or mother, I am pretty sure your answer would be to get out as soon as possible. But what happens if, after you have packed all your possessions and look for shelter at a nearby town, nobody will let you stay in a warm, clean room? And if after nine consecutive days you were still unable to secure a place? What then?
Perhaps this scenario sounds exaggerated, but, of course, that is exactly the Nativity story of Joseph and Mary's journey to Bethlehem before the birth of Jesus.
Every year in Mexico, a mostly Catholic country, enactments of this journey are represented throughout neighborhoods with the celebration of Las Posadas, which is Spanish for "The Inns" or "The Shelters." It is a nine-day celebration where entire communities and families join together on the nights before Christmas Eve.
A posada consists of a procession in which candles and images are carried. Parishioners walk to a particular home (a different one on each night) where they sing and play the parts of Mary and Joseph. Those outside the house sing the part of Joseph asking for shelter, while those who are inside respond that there is no room. Las Posadas is a celebration, so everything is done in song. The party starts after the call-and-response song between inside and outside has been repeated several times. Joseph and Mary are finally let in; the doors of the home are opened; everybody goes inside.
This tradition is very special for most Mexicans and their descendants, and it is something they are proud of. Christmastime doesn't only mean buying presents or putting a tree; it also means eating, drinking, and dancing together, as well as enjoying family time.
Coming to a new country with a totally different culture doesn't mean that this celebration, which Mexicans have had for many years, is over. The Hispanic community in Santa Barbara resists the loss of their customs; something as deep in their souls as Las Posadas is too big a part of life to ever forget.
Carolina Bermejo, a Mexican immigrant and Santa Barbara resident for the past 12 years, insists on keeping her traditions. "I remember when I was a kid going to my neighbor's house, asking for posada. It was a lot of fun. Everybody was there, and we had good times," she says. For her, "Posadas really represent who we are."
And that is something many Santa Barbara residents do. The necessity to preserve their traditions and always remember where they come from is reflected each year in the Eastside and Westside communities of the city.
Starting on the December 16, the lights in those parts of town will be replaced with candles, and the only noise to be heard will be the singing of parishioners. People walking will replace the usual traffic of cars, and champurrados (a Mexican hot chocolate) will warm the cold nights. In a housing situation such as many Hispanics in Santa Barbara face today, and at a time when all families yearn for a space to call their own, Las Posadas speaks straight to the heart of the Christmas season.
As Reverend Rafael Marin-Leon, parish priest of Our Lady of Guadalupe Church in Santa Barbara said, "Las Posadas is a way to create a sense of community and to give out a message that we have love in our hearts."
For many years, Rev. Marin-Leon has been motivating his community not to lose their traditions, because he knows it can be easy to forget about them when you are in a different country. "Many parishioners sign up at our church to host one night of Posadas at their homes," he said.
What makes these American Posadas fascinating is that, in contrast to Mexican Posadas, in which everyone involved is known through the village, the people who sign up to host them here are likely to end up welcoming complete strangers into their homes. But this is, again, driven by the necessity to keep the customs alive.
Rev. Marin-Leon recommends that people not be shy when they "see a group of people celebrating Posadas." He adds, "Join us. Everybody will welcome you; you will not regret it. The Hispanic community is very warm and friendly."
Next time you see a group of people carrying candles and singing on the streets, don't just think it is merely a procession. Remember that Las Posadas is both a celebration and the safeguarding of a culture. You never know: Perhaps at this time next year, you may be hosting one.
4•1•1
To join in Las Posadas, meet at El Presidio de Santa Bárbara State Historic Park, 123 East Canon Perdido Street on Friday, December 17, at 7 p.m. For more info, call 965-0093.