Voices
Saving What Remains of the Coast
Just When You Thought Naples Was Safe, Developer Resurfaces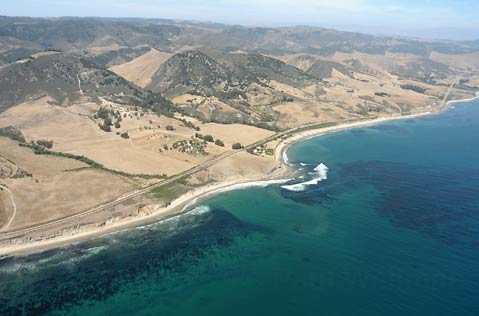 In just over two generations, 280 of the 300 miles of Southern California coastline have been lost to development forever. Only 20 miles remain undeveloped—all that's left for generations to come.
At the symbolic heart of these last 20 miles—which are known as the Gaviota Coast—lies the Santa Barbara Ranch. Commonly known as Naples, it is a parcel that for 123 years has confounded the dreams of numerous speculators.
So when an Orange County developer lost ownership of the Santa Barbara Ranch in a foreclosure sale last May, many Santa Barbara locals breathed a collective sigh of relief. After 11 years of our unrelenting work to preserve the Gaviota Coast—during which the community has come up against the developer's Orange County millions, legal wrangling, a million pages (really!) of planning documents, and assertions of a last-minute deal between development interests—it appeared that the plan to build 71 McMansions at Naples was finished.
Is it?
The developer resurfaced in July, suing the bank that had acquired the Naples property in foreclosure. It is possible that his plans are back on track.
The legal drama continues, but regardless of who owns Santa Barbara Ranch and regardless of who wants to develop it, Surfrider, the Naples Coalition, and the Environmental Defense Center (EDC) want to reaffirm our long-standing goal: to preserve Naples and the Gaviota Coast.
Here are the plain facts about Gaviota:
• Development at Naples still represents the gravest threat to preserving the Gaviota Coast.
The development plan at Naples allows more than 600,000 square feet of building and miles of roads. It destroys and fragments agriculture. It forces urban sensibilities and infrastructure onto the rural Gaviota Coast. It is not the threat of urban sprawl; it is urban sprawl.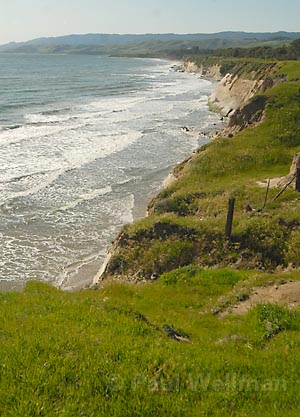 Surfrider, the Naples Coalition, and EDC sued the project proponents for numerous defects in the approved development plan, including the failure of the County of Santa Barbara to comply with the California Environmental Quality Act (CEQA). The local citizenry overwhelmingly supports preservation of Naples; during two years of public hearings, not a single member of this community who was unaffiliated with development interests provided testimony backing development. For that matter, a majority of Gaviota Coast landowners also favor preservation.
• Naples isn't the only development proposal that impacts the rural and agricultural character of the Gaviota Coast. Here is an inventory of coastal projects either in the pipeline or under conceptual consideration:
Paradiso del Mare, the site of the denied Arco golf course that Surfrider fought for 10 years, has undergone financial restructuring and reemerged under new management. It has applied to build two mansions on the property between the Bacara Resort and Naples.
Las Varas Ranch seeks to develop seven new houses.
Zacara Ranch (formerly El Capitán Horse Ranch), under scrutiny for unpermitted uses, contemplates significant development of polo operations, offices, and residences.
El Capitán Canyon Campground has proposed developing 40 additional campsites.
Eagle Canyon has a long-standing, incomplete application for four new building sites.
The Bacara Resort proposes building 55 time-share condos adjacent to the hotel—on ground that was originally preserved as mitigation for construction of the hotel.
Waiting in the wings are the Bixby and Cojo Ranches: 24 square miles surrounding Point Conception. These ranches were bought by Coastal Management Resources in 2007 for $155 million, with financing provided by the Baupost Group, a Boston hedge fund.
• The 20 miles of coastline between Goleta and Gaviota are all that remains of Southern California's once unspoiled coast.
In our lifetimes, Southern California has forever lost thousands of acres of prime coastal land, native plants and animals and their habitat, and vibrant coastal watersheds, all destroyed by luxury condos, gate-guarded enclaves, yacht harbors, and unbridled sprawl. From San Diego to Santa Barbara, developers have taken our public resources—our coastline, our views, our beach access—for their own massive private gain. Now, there is no new ground for them to break on the Southern California coast but here. And they want this, too.
For more than 40 years, local residents dedicated to preserving the rich biodiversity and incomparable beauty of the Gaviota Coast have fought off development. We stand on the shoulders of all who have protected this coastline before us. That same will to preserve the few miles that are left lives today in the effort to save Naples and other nearby parcels from development. Please support Surfrider, the Naples Coalition, and EDC as we continue our efforts into 2011 and beyond. Twenty miles is all that we have left of the Gaviota Coast, and we will never give it up.