Food & Drink
Uncle Rocco's New York Pizza
When a Late Night Slice Is Nice
Where: 437 State Street, 884-0994.
What: This spot cranks out New York-style pizzas, calzones, and subs until 2:30 a.m. on weekends.
How Much: 12-inch medium pizza, $11.95; 20-inch New Yorker with 5 toppings, $36.45; by-the-slice plain cheese, $3.62, $.40 for each additional topping.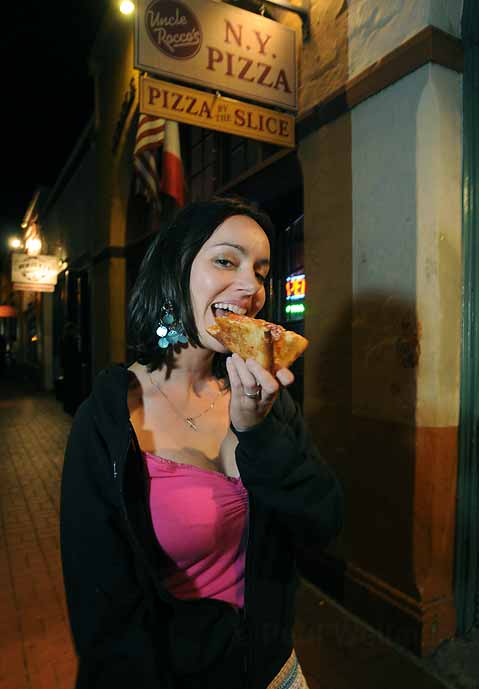 The Dish: Uncle Rocco's New York feel comes in the form of its "street snack" thin-crust pizzas, as well as the matchbox space it inhabits on lower State Street. On weekend nights, it is the spot for late-night eats when the nearby bars shut down, as grumbling tummies yearn for pre-sleep satiation. A stone oven bakes piping hot New York-style pizzas, known to be wide, thin, and foldable. Choose from Rocco's Favorites or create your own. Favorites include a meat-packed Cousin Vinny's with homemade meatballs, pepperoni, sausage, onions, and roasted peppers. The menu also features steaming calzones, hot and cold subs (6-inch or 12-inch), stone-oven-baked artichokes, and spaghetti. Don't forget your ID on late weekend nights, or the bouncer (there's a bar) will be as far as you will get.