Film & TV
127 Hours Late
James Franco Is Worth the Wait in a Blissful Kickoff to SBIFF 2011
Certainly the best line yet delivered by a guest star bestowing an honoree came Saturday night from the irreverent mouth of Seth Rogen while lightly roasting James Franco, superstar. "Weird. This is the first time I've ever been in a movie theater built inside a Mexican restaurant," he said of our much vaunted and vaulted Arlington. "That's weird. But you should try the margaritas, they're great. I guess we're in the courtyard, so that's great too." Rogen went on to say that when he first saw Franco a decade ago in their seminal TV show debuts for Judd Apatow, he instantaneously desired strenuous sexual congress with the man, though he used a coarser vocabulary to express his man crush.
Rogen's blissfully quick, profane, and witty intro came in the wake of what was also one of the most seeming-honest, cant-free reflections on a career we've heard in the long parade of honored guests. Franco, who was almost an hour late coming into the theater — one wag suggesting his arm was stuck in the limo's door and it might take up to 127 minutes to pry it out — expressed sheepish surprise that he was to be interviewed. "I thought I was just coming up here and getting an award and leaving," he said. (He's not the first guest to express similar surprise. If memory serves, Clint Eastwood seemed baffled by the evening's agenda. Note to SBIFF: Warn the guests.)
Palo Alto-born Franco, in case you've been living off the grid of any popular media, besides being the sexy cult star of the sexy cult cancelled television show Freaks and Geeks, has been popping up in everything from Pineapple Express to Eat Pray Love, and, besides being Academy Award nominated for 127 Hours, will cohost the show with Anne Hathaway. He's the man of the hour, as a few screaming fans attested, and probably earned a right to be vain and smug, but took another path. Currently enrolled as an English lit grad student at Yale, easy A capital of the world, Franco came off honest and thorough with moderator Leonard Maltin, even hinting that he had been a pain in the ass on most sets in his earlier days. Again, Rogen confirmed that assessment in less print-friendly language.
The fest is unwinding a little too blissfully to be true, so far, I think. After many senior staffers had warned me privately weeks ago and not for attribution that it would be slimmer than usual pickins this year — the world of cinema, I'm convinced, is suffering its own echo recession — the opening films have uniformly amused if not stunned. My favorite so far is The Illusionist, an animated film by Sylvain Chomet (The Triplets of Belleville), which actually screened in N.Y.C. and L.A., but has never opened here. Most reviews of this cartoon based on an unfilmed script by the late, great Jacques Tati (Mon Oncle, which gets a cameo in Chomet's film) were mediocre. Why? Blissfully pretty, sad, and yet humane, I felt I was watching a lost Chaplin film from his City Lights period. Only cartoon, which makes it extra cool.
The biggest faves so far from the word-of-mouth mills are Small Town Murder Songs, Gigola, and something called Simple Simon. (I saw Murder Songs and loved it up till the ending.) The most-praised doc so far has been Exporting Raymond, and I can't tell you how many conversations I've had that began with, "I never watched Everybody Loves Raymond, but I loved this film." With so many disclaimers, it's a wonder that the show got any ratings numbers at all, but this doc about it might live forever.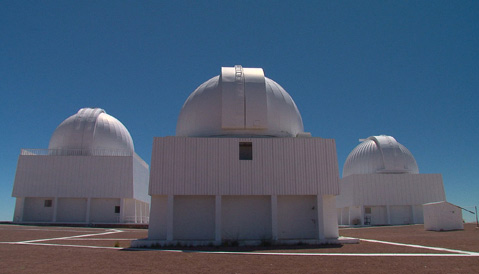 The biggest argument-starters at the fest so far have been the documentary Nostalgia for the Light, which is either, as one film studies professor friend claims, the most profound movie ever made, or as a magazine publisher chum has it, slow and nearly incoherent. "If somebody could explain it to me, I would understand," said he.
The other argument concerns the refreshingly hip short intro film that I wrote about earlier so gushingly by Santa Barbara songwriter Parry Gripp (Nerf Herder front man and YouTube demigod) and 16-year-old Harry Bossert, which encapsulates all the nasty remarks you hear while waiting in line for films. To be fair, it mainly focuses on the sometimes power-mad folk who do crowd control in front of the beleaguered Metro theater — a tough job and today there's rain.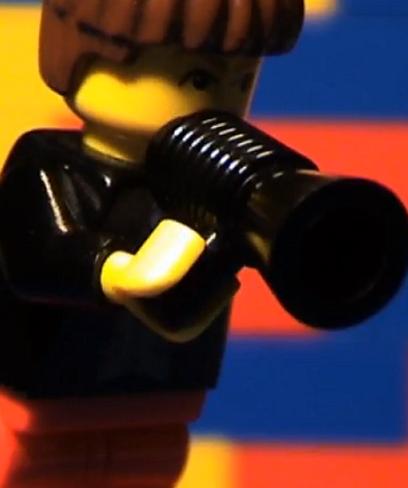 Apparently it's not very refreshing to lots of other people, and I'll admit that the sound mix isn't great. "I just think they're making fun of us regular customers," said a woman sitting next to me at Murder Songs.
"I think they're just trying to be funny," I replied. She harrumphed and pulled back her once-proffered popcorn bag. I had my own, anyway.
Actually, it's been low key nice fun so far. So I'm administering a little self-punishment. I'll see Nostalgia today and then off to a panel about blogging. Yay. Maybe I can learn something. To end the evening, Christopher Nolan and I hope we don't have to wait for him to show, but maybe I'll wait as long as it took for that damned Inception van to hit the water.