Film & TV
10-10-10: Matthew Oquendo and Mary Jane Johnson
UCSB and SBCC Students Pair Up for Film About a Deaf, Coke-Snorting Violinist and Her Mom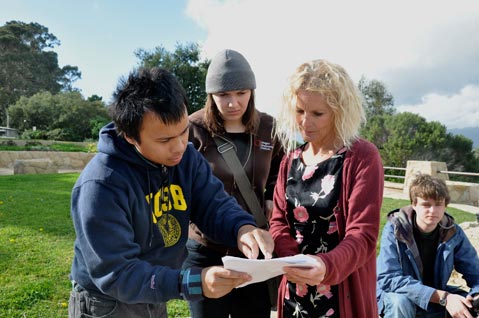 When you're a philosophy major making a short film that'll compete against the seasoned students of Brooks, things can feel pretty hairy.
That's the position Matt Oquendo of UCSB is in; he's an amateur filmmaker whose love of moviemaking got him to the finals of this year's 10-10-10 competition. With his crew of two, Oquendo brought to life one of the most challenging scripts this year: the tale of a deaf, coke-snorting violinist and her sexually active mother, scripted by Mary Jane Johnson of SBCC.
Oquendo's been making movies for most of his young life, but didn't get serious about things until college. But instead of majoring in film, he went after philosophy — a major he says he knew wouldn't lead him into a specific career. Film, he says, is now his "Future Job of Choice," and he's hoping 10-10-10 will give him another chance to show his stuff.
Meanwhile, Matt's got enough on his plate just trying to break into the film world. Because he's not part of any film programs, Matt says the hardest part was just tracking down people to be his crew and actors. And finding a way to fake some cocaine — they ended up using powdered sugar.