Voices
Sympathy Notes from Nigerian Women
U.S. House Shocks World with Vote to Eliminate Planned Parenthood Funding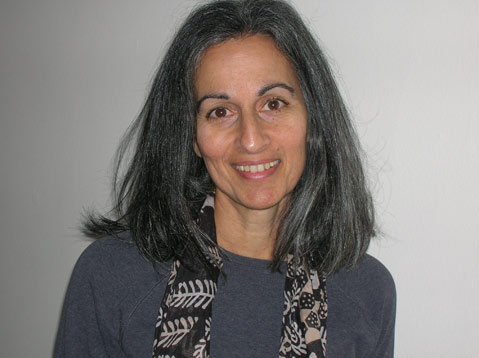 I had my "I'm mad and I'm not gonna take it anymore!" moment last week. It started off civilly enough: Representatives from the world's governments, along with members of non-governmental organizations and global researchers, were meeting at the United Nations to discuss their countries' progress toward eliminating gender inequality. At one session, a researcher was reporting on the fact that young people who believe in gender equality have better health outcomes than their peers.
As soon as the question period began, a few noisy individuals started launching tirades. What evil had them so worked up? Was it the practice of early, forced marriage (which also puts girls at increased risk of HIV)? The threats to girls' schooling in Afghanistan? The resumption of mass rape in Congo? No. These disruptors were there to attack Planned Parenthood Federation of America. In cahoots with the governments of Yemen, Saudi Arabia, and the Vatican, these naysayers have been opposing women's sexual and reproductive health services everywhere—and this year their target is your local Planned Parenthood health center.
This would be laughable, except that the hardline Republicans in the U.S. House of Representatives decided to join their ranks. Shockingly, last week they voted to eliminate Planned Parenthood's budget allocation. This is funding that for 40 years has allowed Planned Parenthood to provide contraception, Pap smears, breast-cancer screening, and testing and treatment for sexually transmitted infections, for those who cannot afford private care.
A number of congresswomen spoke boldly and personally about their reasons for opposing the bill. (Lois Capps's address was forthright and eloquent.) Since every dollar spent on family planning saves $4, the pretext that this was a fiscal cutback rang hollow. Since eliminating contraceptive services will result in an increase in unintended pregnancies and abortions, this attack makes no sense whatsoever.
The vote sent shock waves through the world. Colleagues of mine in Nigeria and Mexico emailed me with messages of shock and outrage. A New York Times editorial headline read "The War on Women." My daughter said that she has never seen anything swarm Facebook so fast; everyone was posting the "Call Your Senator" URL on their Facebook walls. As Planned Parenthood's President Cecile Richards made clear, it is, quite simply, the most politically driven assault on women's health in American history.
Here is part of why I am so mad: Forty years ago, I was one of those 18-year-olds who needed contraception. I was so scared for my privacy I used a fake name, even at Planned Parenthood. I still remember being stunned at how professional and supportive the care was.
At 27, I had an unintended pregnancy and turned to Planned Parenthood again. Like one in every three American women does at some point during her reproductive years, I decided to have an abortion. (Sorry, the experience wasn't traumatic; in fact, it was a relief. Moreover, the process helped catalyze decisions about my relationship and my life.)
When I was 50, my middle daughter—herself 18—approached me to ask about getting contraception. When I took her to the local Planned Parenthood health center, she asked me to wait in the car. When she popped into the car after her visit, she said she was completely inspired by how warm and supportive and professional the staff were (déjà vu).
This year, at 59, I needed a Pap smear. My gynecologist has informed me that she no longer will bill insurance companies for patients. Among the gynecologists recommended to me, I couldn't find one who was taking new patients. You guessed it: I am spending part of International Women's Day in an exam room at Planned Parenthood, making sure I am not at risk of cervical cancer.
Planned Parenthood is a national treasure, protecting women's health, dignity, and lives day after day, year after year. Let's be clear: This organization should be receiving far more than the $75 million it has been making do with. Triple that number and we might actually begin making breakthroughs on our country's stubborn rates of chlamydia (affecting one half of African-American girls) and unintended pregnancy (80 percent of teen pregnancies are not planned).
I'm mad as hell at the ideological extremists who are happy to sacrifice women's bodies and health to win a political battle. I hope you are too. This week the Senate will decide the fate of this pernicious amendment to the budget. Tell Senators Dianne Feinstein and Barbara Boxer to filibuster if necessary to defeat this bill. (And thank your lucky stars that Carly Fiorina lost.) Contact three friends or relatives in states whose senators might have less clarity and courage than our own. And then celebrate International Women's Day—and what you've done for tomorrow's women.