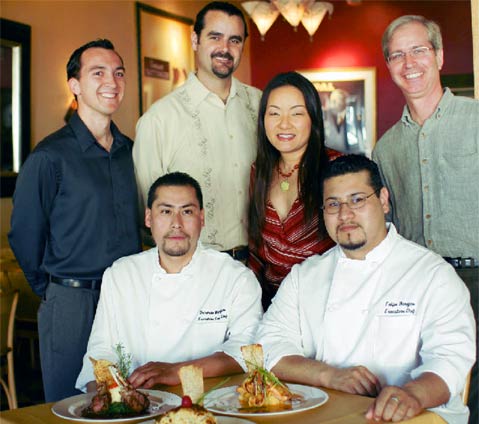 In response to the recent tragedy in Japan, opal restaurant and bar is hosting a fundraiser on Sunday April 17, 2011. opal restaurant and bar will donate 100% of all sales and server tips to Direct Relief International, who have also committed to giving 100% to this cause. We previously worked with them on a benefit for Hurricane Katrina where we raised over $18, 000 in one night and found them to be an exceptional organization, one with tremendous integrity and follow-through.
While we want to acknowledge the seriousness of the tragedy, we intend this to be an enjoyable and celebratory event, one where our local community combines with the world community to aid our counterparts in Japan as we would wish to be aided should a similar tragedy happen here.
We will have well-known local guest servers, bartenders, and hosts paired with our staff. There will be three seatings: 4:45; 6:30 and 8:15 and most of our regular menu items will be available as well as a great selection of wines donated by local wineries.
In a statement from the owners, Tina Takaya and Richard Yates "Increasingly we feel the world has become more connected and a disaster or tragedy anywhere is one that ultimately affects us all. Sometimes a country needs the international community to step in and lend that support that reaffirms our common humanity and provides the strength and resources to overcome the adversity it faces. This is one of those situations and we invite the local community to join us in lending a helping hand to one of our closest friends in a time of great need.
For reservations call 805 966 9676 or for more information please visit our website. www.opalrestaurantandbar.com