Arts & Entertainment
Broken Social Scene at the Majestic Ventura Theatre
Canadian Pop Rockers Made Post-Coachella Stop on Tuesday, April 19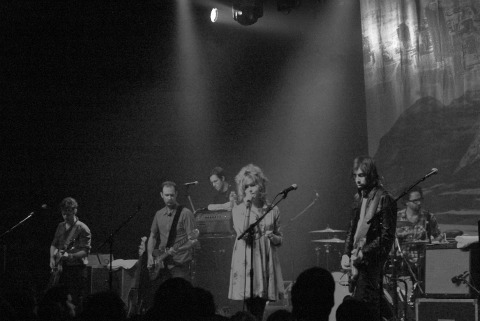 From the sweltering heats of Indio to the downright dismal rain of Ventura, Broken Social Scene kept mighty busy this week. On Saturday, the band's normally lengthy onstage offerings got cut short due to festival constraints. But their Tuesday-night stop at the Majestic Ventura Theater more than compensated, giving fans and friends in attendance more than two hours of tunes and banter.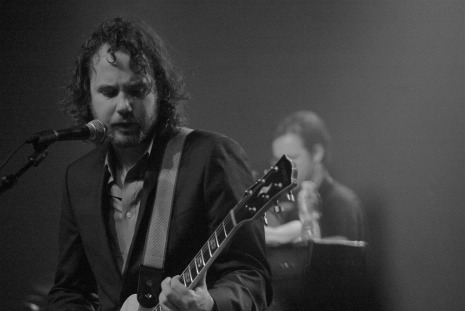 Despite (shockingly) low attendance numbers and (assumed) post-Coachella exhaustion, the octet carried on with grace, humility, and maybe a bit of alcohol induced bravado (we're looking at you, Kevin Drew). As expected, frontlady Lisa Lobsinger's turns at the mic ("All To All," "Anthems for a Seventeen Year Old Girl") were nothing short of soft-spoken ethereal goodness. Equally, Drew acted as the night's slightly off-kilter hype man, heckling fans one moment, then gushing over his love for Santa Barbara and all who had come out the next. No matter, though, as both his and co-frontman Brendan Canning's vocals were spot-on throughout the night, and aided by no shortage of guitars (three), drummers (two), and brass (trumpet and sax), not to mention a few lengthy jam-outs
Excessive? Maybe. Enjoyable? Most definitely. And for a band that's been in the game as long as BSS, I'll happily forgive the overindulgences.
Setlist:
1. "Texaco Bitches"
2. "7/4 Shoreline"
3. "Forced to Love"
4. "Art House Director"
5. "Cause=Time"
6. "All to All"
7. "Stars and Sons"
8. "Fire Eyed Boy"
9. "Chameleon"
10. "Safety Bricks"
11. "This House is On Fire"
12. "Blackberry"
13. "Superconnected"
14. "World Sick"
15. "Lover's Spit"
16. "Meet Me in the Basement"
17. "Me and My Hand"
18. "The World at Large" (Modest Mouse Cover)
19. "Anthems for a Seventeen Year Old Girl"
20. "KC Accidental"