Courts & Crime
Bye-Bye, Ruben Mize
With Monday's Sentencing, the Violent Gangster Likely Spend the Rest of His Life Behind Bars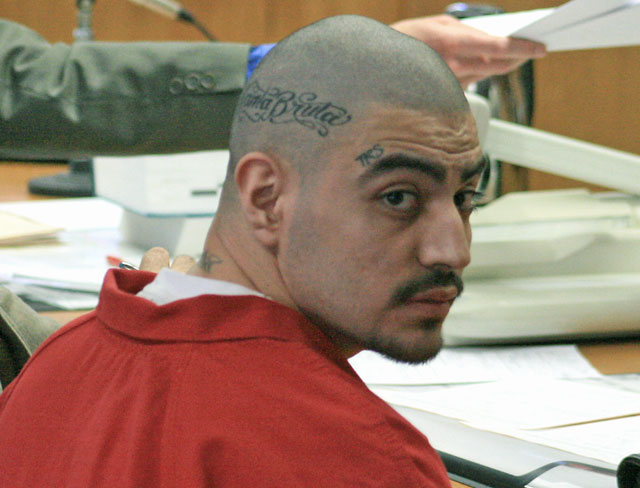 This week will close the book on Ruben Mize, one of Santa Barbara's most notorious gangsters at the young age of 19. He was sentenced Monday to 60 years to life in prison for his involvement in several serious attacks, including the 2007 murder of 16-year-old Lorenzo Carachure.
Though three others still must be sentenced for Carachure's murder, Mize refused to waive any more time Monday for his sentencing, which came during a hearing at which he also pleaded no contest for an assault on an opposing gang member which took place in Juvenile Hall in February 2009, and also to a January 2008 gang jumping-in. Gang charges were tacked onto both of those incidents as well, and Mize potentially faces several more years in prison for the two violent incidents when he is sentenced Friday.
Mize was captured on an audio recording by a police informant — his cousin — talking about stabbing Carachure, and also admitting to his involvement in a separate attack just months later and blocks from the site of the murder. A Santa Barbara jury found Mize guilty for both attacks in March, during his second trial.
Mize had already pleaded and been sentenced to 19 years in prison for an attempted murder charge related to a 2007 attack on the Westside where he and three others left the victim with more than 30 stab wounds.
Add it all up, and Mize will likely spend the rest of life in state prison. "You're going to have a lot of time to think about whether you want to change the infliction of a great deal of misery on people similar to yourself solely because you live on the other side of the street," Judge Clifford Anderson told Mize Monday. "It makes no sense to this court…I hope you take the time allotted to you to see if it's not worth changing your perspective."
Prosecutor Hans Almgren said the sentencing was appropriate, and commended the Santa Barbara Police Department for a "fantastic job" in a difficult case.
Mize will be back in court Friday for sentencing on his two outstanding convictions. Meanwhile Bryan Medinilla — convicted of first degree murder — and Ricardo Nava and Raul Diaz — both convicted of second degree murder — will be back in court May 26. Prior to trial, all three attempted to sever their cases from Mize, as he was far and away the most culpable in the attack on Carachure.