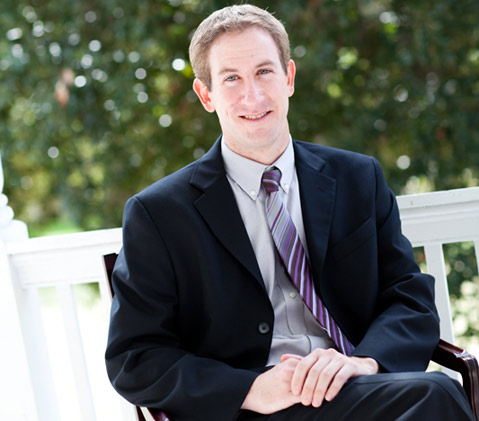 Laguna Blanca Headmaster Paul Slocombe announces the appointment of Shayne Horan as new Head of Lower School. Horan will be moving to Santa Barbara this summer from Houston, Texas where he is currently the Head of Lower School at the Fay School, an independent Pre-K through Grade 5 school. "I am thrilled that Shayne is joining our team and I would like to thank all of our parents, faculty, and board members who played integral roles throughout the worldwide search process," he says.
Horan has a strong background in education and administration and discovered his passion for education while earning his bachelor's degree, cum laude, in elementary education from St. Leo University in Tampa, Florida. After earning his master's in educational administration, he began teaching in a number of different environments from private to public schools and gained knowledge and experience in varying grade levels and subject matters. Horan's first formal educational experience was as a third grade teacher. Wisdom in hand, he moved quickly to school administration, eventually becoming the founding Head of The Woodlands Academy Preparatory School, a private K-12 independent school. During his tenure, he collaborated with the Board Chair on the land acquisition and development of a 72,000 square foot, K-12 state-of-the-art educational facility. He also headed the Southern Association of Colleges and Schools Accreditation Team.
Horan approaches education with open arms, welcoming collaboration and relationship building at every level. He believes that, "together, these relationships can create a path for guiding a child to a successful future." He adds, "I believe in challenging students to reach beyond what they believe is possible, while simultaneously cultivating their curiosity, self-confidence, and personal growth." Through his leadership roles and enthusiastic outlook on administrative and educational collaboration, Shayne Horan will be a dynamic addition to Laguna Blanca School.
Horan is eager to explore and advance the School's vibrant educational programs while preserving its strong academic reputation. "The opportunity to join a close-knit community, where education of the whole child is the primary focus, is an educator's dream," Horan adds. "It is an honor and privilege to join this remarkable community, and I look forward to meeting everyone."
Horan will replace Susan Naretto who has served as the Head of Laguna Blanca's Lower School since 2004.