Arts & Entertainment
KJEE's Summer Round-Up at the Santa Barbara Bowl
Modern Rockers United for Annual Mini Fest on Friday, June 3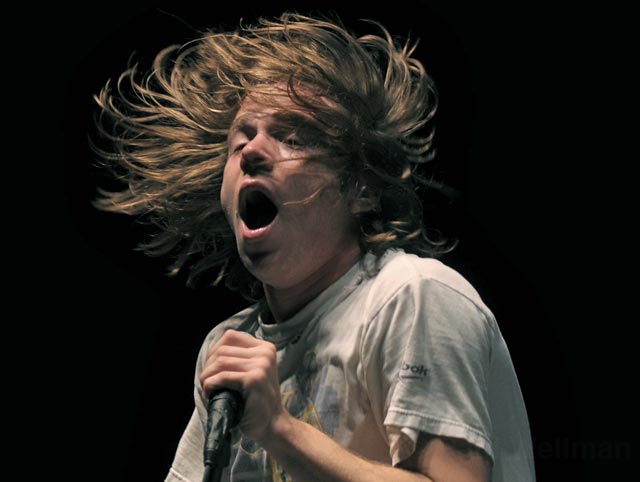 As far as modern rock radio goes, it's still very much a man's world, and there was no better place to realize it than Friday night at the Bowl. After Swedish songstress Lykke Li's last-minute cancellation due to laryngitis, KJEE's evening-long mini fest turned from balancing act to oddly weighted exercise in heavy guitar rock that, sadly, never really got off the ground.
Starting off the evening buoyantly was Kentucky punk orchestra Sleeper Agent, which delivered a rollicking mix of Best Coast-esque punk pop and big, guitar-heavy noise rock. Energy levels hit a high early in the evening, as rising L.A. synth rockers Foster the People delivered a dancey, if slightly repetitive, set of tunes off their just-released debut, Torches. With the absence of Li, Foster & Co. were afforded an extra-long set, which meant not only more spirited floor-tom-and-maraca–fueled jams but also a handful of seriously grating ballads ("I Would Do Anything For You," "Miss You"). Swedish trio Peter Bjorn and John proved to be the night's ideal centerpiece performance, thanks to a short-but-sweet setlist full of bouncy cuts from their latest, Gimme Some. Despite the absence of tracks from the band's beloved breakthrough, Writer's Block, the guys held their own, bringing with them no shortage of sing-alongs, high jumps, and epic guitar solos. Oh yeah, they played "Young Folks," too.
Come sundown, Manchester Orchestra cranked things up to 11 and gave fans a melodic sonic assault as only they could. And at night's end, it was Cage the Elephant's abrasive mix of garage-rock ferocity, bar-band lasciviousness, and punk swagger that found fans giddily bopping and fist pumping along. Still, sans a true headliner—and a woman's touch—we couldn't help but feel, well, a bit testosteroned out by the time it was all said and done.