Columns
Turning Trash into Treasure
The GIVE Sale
On any given day you can find discarded items on the streets of Isla Vista, but during the annual move-out the amount increases dramatically. When UCSB and SBCC students leave for the summer, they kick most of the contents of their apartments to the curb. It can be staggering. There is a lot of trash that no one would want, but you can also find couches, mini-fridges, Jacuzzis, and more lining the sidewalks. It's a great time to find a real bargain: Everything is free.
Other college towns aren't privy to this annual ritual. Students in other college areas have to take their unwanted items with them, and unload them at thrift stores or the dump. In I.V., however, there is this tradition of placing them at the curb. Groups of people scour the streets looking for a sweet deal, and trash trucks come by each day of move-out week to pick up the remains.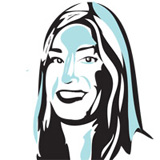 There has been a program in place for more than 20 years to aid in the disposal of these unwanted items while also raising money for the community. The GIVE sale, which was held June 18 and 19 this year, helps find new owners for the used items, thereby diverting them from the landfill, said Catherine Boyer, coordinator of the GIVE sale and acting director of UCSB's Student Affairs Grants & Development Department. "This is just one method to try to address this issue," she said.
This year the sale raised more than $25,700 that is going to be distributed among various local nonprofits, Boyer said. Ninety-six volunteers showed up for the event, and 13 local nonprofits will benefit. Some of these groups include the Adopt-a-Block Program in the Isla Vista Recreation and Park District, the Isla Vista Teen Center, the Isla Vista Elementary School Science Camp Scholarship, and Viva el Arte de Santa Barbara/Isla Vista. This is a way UCSB can help the community, Boyer said.
While the sale used to be a one-day event, it has grown to two days and features a wide variety of items at rock-bottom prices. Boyer said that this year 27 couches were donated from UCSB's Santa Ynez apartments alone. There were also about 50 mini-fridges going for between $30 and $60 each. You also could have picked up a shirt for two dollars and jeans for four to eight dollars.
Another one of the great things about the sale is that some of the items are in perfect condition, Boyer said: In many cases, students donate clothing that has only been worn once or twice. The books, too, can be great finds. She told the story of a student visiting from Nigeria who was thrilled to find a book he had been looking for relating to religious studies. He was able to pick it up for a dollar. "Books are often high quality," Boyer added.
Students also donate items like plates and unwanted food. Boyer said unopened and unexpired food was given to the new Associated Students Food Bank. This year 774 items were collected.
There were six locations throughout the area set up to receive collections to make it easy for students to donate items, including Embarcadero Hall, where the sale took place. Boyer said that a GIVE sale representative was sent out with a truck to make pickups in the community, but that most items were left at the drop-off sites. She said she experimented with having students make reservations for pickups, but that proved tricky. For example, a student might call at 2 a.m. and leave a message for a pickup in a few hours.
Even after the GIVE sale is over, the items left over aren't discarded. The things that aren't sold are picked up by the St. Vincent de Paul thrift store.
Boyer also said that the GIVE sale was inspiring others to emulate this model. San Luis Obispo representatives visited I.V. to talk about how this type of program might work in their area.
Next year around mid June, keep your eye out for ads for the GIVE sale. You'll be doing the community, and yourself, a service.