News
Festival of Rights
LGBT Groups Talk Rise in AIDS and Legal Victories
More than 5,000 people turned out to support Santa Barbara's LGBT community last Saturday for the annual Pacific Pride Festival. The event at Leadbetter Beach was part of a five-day citywide celebration hosted by the Pacific Pride Foundation, which is the largest LGBT (Lesbian, Gay, Bisexual, Transgender) organization between San Francisco and Los Angeles that offers services to HIV/AIDS patients. The foundation was joined by a host of other LGBT advocacy groups including Santa Maria's GRACE (Gay Rights Activists for Change & Equality), as well as members of the First Congregational and Unitarian churches, there to demonstrate that many communities of faith embrace gays and lesbians.
The event marks a moment when a number of California LGBT foundations are struggling to provide aid and support. Pacific Pride lost $750,000 in state money two years ago when Governor Schwarzenegger eliminated AIDS funding for small and mid-size counties. "It really decimated our budgets," said David Selberg, executive director of Pacific Pride. "I had to lay off half our staff." Before the cuts, Santa Barbara County averaged two new AIDS infections a year. In the last four months alone, the foundation has seen 12 new infections. "These are young people, these are two pregnant women, these are UCSB students—these aren't just [LGBT community members]," said Selberg. Pacific Pride's nurses and social workers are paid with donor dollars. Other organizations haven't been as lucky attracting outside help. Selberg pointed to the Ventura County Rainbow Alliance, which is closing its doors at the end of this month due to lack of funding.
Despite the budget crunch, LGBT communities across the country recently celebrated a number of legal victories: The approval of civil unions in Rhode Island, same-sex marriage in New York, and a UN resolution endorsing LGBT rights. Just last week, a federal appeals court ordered the Defense Department to stop enforcing the "don't ask, don't tell" policy. Still, only six states currently allow same-sex marriage. California's Proposition 8, eliminating gay marriage, remains embroiled in legal challenges. Passed in 2008, the bill was struck down by a federal district court and now drifts in limbo.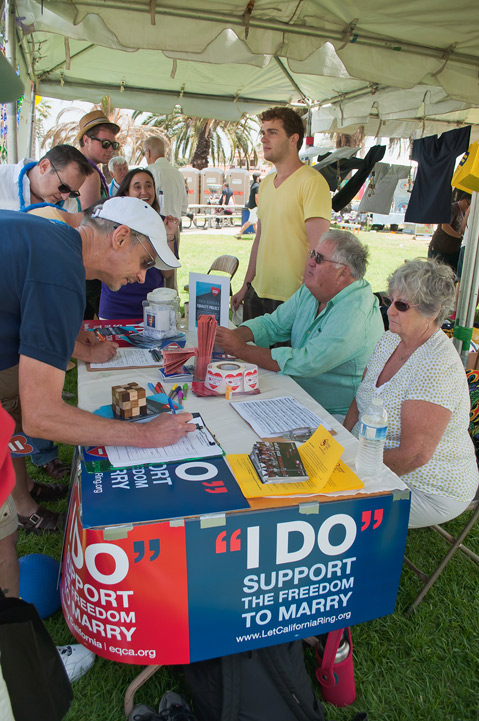 Selberg spoke about the need for more youth outreach to make communities as a whole more accepting of LGBT individuals. As the trial of Brandon McInerney unfolds in nearby Ventura County—McInerney allegedly shot and killed a transgender classmate during school—the notion that Santa Barbara is ahead of the curve, said Selberg, understates the real animosity that many people in the area still feel. "I can't tell you the number of kids in our youth groups who get bullied or bashed," said Selberg, who receives angry phone calls and hate mail on a regular basis.
Pacific Pride works with teachers and high schools to improve support systems for LGBT students, but Selberg believes that even with available counselors, the lack of dialogue within public schools only undermines their efforts. "Teachers want to talk about our movement with other movements. They just don't have language for it," Selberg said, referring to a bill passed by the California State Assembly last week. If signed by the governor, it would require schools to include American LGBT contributions in history textbooks. "I think if it's in a textbook, and they're able to have a discussion about Harvey Milk or the Stonewall [riots], it facilitates that conversation," said Selberg.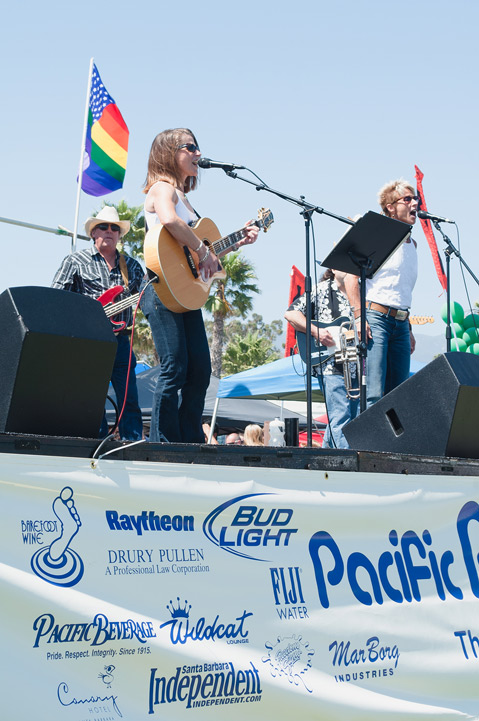 The foundation is also training law enforcement, an area of support Selberg said is sorely lacking. "Oftentimes we're afraid to approach law enforcement. And so bullying and hate crimes are grossly underreported in our community," he said. Many victims of hate crimes come to Selberg or Pacific Pride Foundation personally but do not want to report incidents to the authorities. With the help of a gay officer and volunteer, the foundation recently held a workshop with the police department with the hope of improving the way officers reach out to the community.
Similarly, Selberg emphasized the need for the gay community to assert itself in a positive way. "It's the old Harvey Milk thing. If we all came out, this issue would be over," he explained. "And those that are most fearful of us need to meet us, get to know us. We're not scary people. We don't want special rights, we don't want separate but equal rights, we just want the same rights. It's pretty basic."