Arts & Entertainment
Bassnectar's Divergent Spectrum, "Bass Island"
Electronica Artist Bassnectar Releases New Album, Takes over New York Harbor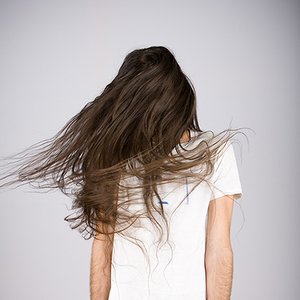 In a summer of well-attended and high-profile electronic dance music events, one artist's approach stands apart from the rest. For August 2011, Bassnectar, long a favorite with both Santa Barbara and Burning Man audiences, has taken the distribution of his music and the environments of his concerts to a new level of independence. He released an album, Divergent Spectrum, on his own label on Tuesday, August 2, and he planned a series of total-immersion events, beginning with Bass Island on Saturday, August 13 in New York and continuing with two Bass Center events in September, one in San Francisco and the other in Washington, D.C. With these additions to his already intense touring schedule, Bassnectar is proving that an exceptional artist can thrive apart from the more commercial headliner slots at such mega-festivals as EDC, Ultra, and Coachella.
With relentless touring and an incredible word-of-mouth reputation, Bay Area electronic music artist Bassnectar (Lorin Ashton) has succeeded in selling more than 80,000 tickets to his one-of-a-kind, often independently produced performances. As the biggest musical phenomenon to come out of Burning Man, and as a Santa Cruz native, Ashton represents many cultures: he appeals to the neo-hippies who may have seen him open for such jam bands as Sound Tribe Sector 9 and The String Cheese Incident. But he also draws the hardcore electro-tribalists who frequent desert gatherings and drive a lot of the multimedia creativity in places like Venice Beach, downtown Los Angeles, and the Funk Zone and mountain party scenes in Santa Barbara. And whether you journey to New York's Governor's Island, catch the shows in San Diego, Los Angeles, and San Luis Obispo, or just download Divergent Spectrum and let the bass go boom on your patio, you will be experiencing a true example of grassroots musical success translated onto the biggest stages.
What kind of music are we talking about? In the extensive liner notes to DS, Ashton writes, "I love music that isn't really written, it is just created collaboratively over time, by sampling, re-sampling, and going mental in the studio." The half-time drops and wobbly bass are just the beginning for Bassnectar, as they are among the many sonic building blocks that get reshuffled and mixed in all kinds of fantastic ways at every gig. As Ashton says on the Bassnectar blog, the key to his method is this constant search for useable tracks.
"When other artists or musicians give away synth loops, beats, or any interesting component of a song it is an obsessive passion for me to find and collect these. Using Ableton Live I can constantly remix and layer bits over one another, and I like giving out the same to other artists."
When it works, which is a lot of the time, Bassnectar's music is the weirdest, wildest, and most in-your-face innovation in sound right now. There are people with smaller audiences doing more extreme and esoteric music, and there are lots of people doing more popular music that includes some of the aspects of this sound, but Bassnectar is setting the pace for developing the serious, devoted audience of a Phish or a Grateful Dead — people who will organize their travel schedule around his shows for years at a time. He's also hugely successful at gaining new converts — witness the extraordinary turnouts in college towns like Boulder and Tallahassee, where they thought one of his tracks was the FSU sports war chant.
With Burning Man right around the corner, now's the time to get your copy of Divergent Spectrum. If you can't wait, or haven't gotten tickets to the sold-out Burn this year, consider heading to New York for Bass Island, which happens on August 13 and includes performances by Lupe Fiasco, Z-Trip, Prefuse 73, Virtual Boy, DJ Dave Nada, and Joro-Boro For more information and tickets, visit bassnectar.net. If that's too soon and New York is too far, consider the rest of the Divergent Spectrum tour, which gets as close as the Avila Beach Resort in San Luis Obispo on Friday, September 16.