Arts & Entertainment
Dreaming Up Songs with Loch Lomond
The Portland Pop Sextet Plays the Mercury Lounge on Thursday, September 22
When Loch Lomond first swung through town alongside Generationals in 2009, we'd barely heard the band's name. Still, the group's epic blend of folk harmonies, swelling vocals, baroque arrangements — and the sheer size of the lineup — made a lasting impression. Since that fateful night, the Portland sextet has returned to town twice over, and each showing has proved more nuanced and beautifully haunting than the last. Most recently, Loch Lomond released Little Me Will Start a Storm, the group's second full-length endeavor and first with PDX DIY-ers Tender Loving Empire. Like past efforts, Little Me is marked by frontman Ritchie Young's elastic vocals and imagery-laden lyricism, but it also takes a notable turn away from the folkiness of its predecessors.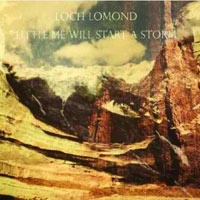 "Because we're from Portland and we play multi-instrumental pop music, we always got compared to The Decemberists, and I don't feel like we're very similar," Young explained recently via phone. "I think on Little Me we were trying to pop out of that folk thing and just be, like, a band. On [the 2009 EP] Night Bats, we were playing with strings and an upright drummer and trying to sound a little more chamber pop. With Little Me, we decided to take what we are and make it a little louder and maybe a little less delicate."
Shaken free of any and all "twee-ish" leanings, Loch Lomond has no doubt hit its stride and, most importantly, found a way to let Young's lyrics shine through. An untraditional songwriter in the truest sense, Young pens all parts of Loch Lomond's songs, then presents them to and reworks them with his bandmates, whom he lovingly describes as "classically trained, smart people."
"It's like everyone else in the bus is much more intelligent and knows how to get around better, but I'm still the bus driver," he laughed.
Lyrically, though, the process is a solitary one, and songs like "Earth Has Moved Again" exemplify just that. Born out of a series of "anxiety dreams" about Portland's next big quake, the track finds Young jumping between falsetto and baritone as he details climbing to a peak at the center of the city, meeting up with his friends, and starting over in the aftermath. Sonically, the track recalls Enya's instrumentals and atmospherics and Grizzly Bear's subtle but driving pianos and percussion, making for one of the eeriest — and resonating — moments on Little Me.
"I think [my dreams] just affect me way more than most people," Young went on to explain. "I don't know if I have some sort of sleeping disorder, but they move me very much — to the point where I'll be depressed for a week just from a dream. And I've definitely had weird things happen where they'll come true exactly. It's really intense."
When he's not writing, touring, or prophesying, Young also acts as one-third of the operation behind The Woods, the gorgeous and slightly creepy funeral-parlor-cum-venue in Portland's historic Sellwood neighborhood. And, not surprisingly, having a touring musician on board has helped to elevate the space to one of PDX's most beloved spots for live music.
"I've always been really frustrated with the American model for venues, where they kind of just treat musicians like beer salesmen. So when we set up The Woods, we decided we were never going to treat bands like that — we wanted it to be about the love of the music," he said. "Still, six months ago, after this band played and I shut the place down and started cleaning, I realized I wanted to be back on the other side. I want to be the one being pushed out the door at 3:15 in the morning with the beer in my hand."
4•1•1
Mutiny Studios presents Loch Lomond and Paladino at the Mercury Lounge (5871 Hollister Ave., Goleta) on Thursday, September 22, at 8 p.m. Call 967-0907 for info.