Arts & Entertainment
Downtown Sound Kicks Off Online
Annual Battle of the Band Starts on Thursday, September 22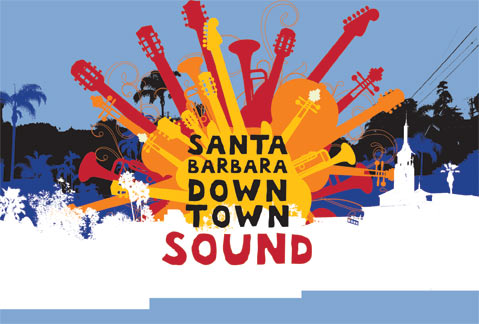 It's that time of year again. This Thursday, September 22, the second annual Downtown Sound battle of the bands officially kicks off online at independent.com/bands. There, for seven straight days, fans, friends, and family are encouraged to sign in, click around, and cast a vote for their favorite music act in Santa Barbara.
Online voters will be delighted to see the wealth — and breadth — of talent we've got roaming our streets. Currently, the site lays claim to more than 300 bands, ranging from gypsy-rock acts to traditional Irish bands to indie-folk outfits to gothcore shredders. (Yes, we said gothcore.) Better yet, The Indy's online band profiles are jam-packed with music samples, show dates, and links galore. Just think of it as S.B.'s answer to MySpace Music — without the obnoxious pop-up ads, of course.
And when the web polls close at midnight on Friday, September 30, we'll announce the top six highest vote-getters, all of whom will advance on to the second, live-performance round of Downtown Sound. As an added incentive, this year we're stacking the deck and selecting two extra-special "editors' picks" to move on to the semifinals alongside our top six online vote-getters. Then, those eight bands will be split into two groups of four to battle it out onstage — on Tuesday, October 11, at Velvet Jones and Wednesday, October 12, at SOhO Restaurant & Music Club— for real-life music fans. And the top two audience favorites from those shows will go head-to-head in the Downtown Sound finals, to be held at SOhO on Thursday, October 20.
Of course, a competition is only as good as its prizes, and this year we've got a surplus of 'em. The winner of the Downtown Sound finals will score their choice between a gear-and-schwag–filled prize package (that includes $5,000 worth of loot from Ernie Ball) and a one-album recording deal with S.B.'s own LeRoi Records, not to mention a slot on the bill of this year's New Noise, which kicks off on Thursday, November 3, and stretches on for three days in venues throughout the city. So head online, exercise your voting power, and tell your friends. We're guaranteeing this is one battle royal you don't want to miss!