Film & TV
Finding Joe
A documentary directed by Patrick Takaya Solomon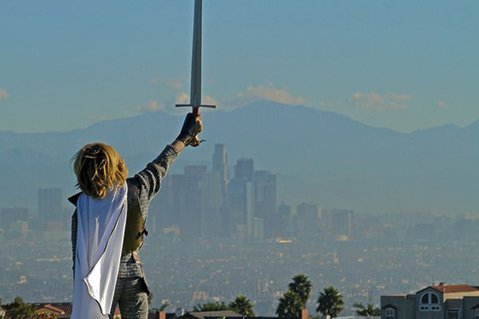 Finding Joe is a sometimes provocative and inspiring but also modest and sometimes irritating documentary effort that poses the essential question, stated early in the film: "Who is Joseph Campbell and why do we care?" Of course, many do care, and the late, great philosopher and mythology scholar has a particular relevance to the area, in connection with Carpinteria's Pacifica Graduate Institute.
Among the parties who care, and deeply, are various Campbell scholars, like the well-spoken new age gurus Deepak Chopra and Sir Ken Robinson, and, from other disciplines, screenwriter Akiva (A Beautiful Mind) Goldsman, director Catherine (Twilight) Hardwicke, drummer Mick Fleetwood, virtuoso skateboarder Tony Hawk, and ace surfer Laird Hamilton. The film touches on the universality of Campbell's writings and thinking on mythic archetypes (as seen in a long parade of Hollywood movies) and his misunderstood mandate to "follow your bliss."
Unfortunately, for its deposits of philosophical intrigue, Finding Joe seems to frequently lose Joe along its weirdly slick and stylized path. With music by Isaac Spirintis — who seems to have listened too heavily to U2 and Michael Oldfield for references — and interjected scene-making to illustrate points about "the hero's journey," the film can feel like a long, hip infomercial (well-meaning director Patrick Takaya Solomon has spent years making commercials). It's as if we're about to be pitched some product or self-help system, which is fine, but probably not in the interest of dignifying Campbell's legacy. We're inclined to revisit Bill Moyers's Campbell encounters in The Powers of Myth for a more grounded exploration.